Hi Munchworms!
Waiting on Wednesday is a weekly meme hosted by Breaking the Spine and gives us a chance to show off the books we are really looking forward to.
It'll be an amazing time of releases, yet again. Seriously, what are those publishers doing to us?! Can anyone ever keep up with all this?!
MARCH 2ND
'Will you… pretend to marry me?'
Bonnie Haskett loves everything about weddings. She loves her job at a national bridal magazine and even has a deposit down on her dream dress. The only problem? She doesn't have a fiancé!
So when Bonnie is sent to Edelweiss Island, known as 'The Little Wedding Island', it's a dream come true. She's heard the rumours, every wedding that takes place in the tiny chapel ends in a happy-ever-after.
But there's a catch! Investigating the story, Bonnie needs to pose as a blushing bride – and the only man up for posing as her groom is her arch rival (and far too handsome for his own good) journalist Rohan Carter…
A gorgeously uplifting summer romance. Perfect for fans of Holly Martin and Caroline Roberts.
---
MARCH 6TH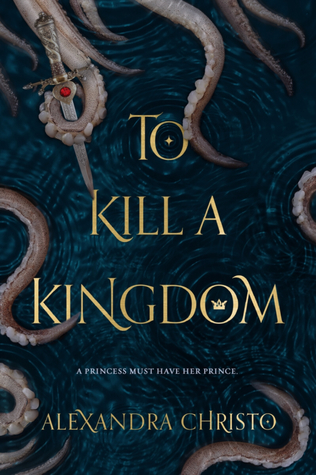 Princess Lira is siren royalty and the most lethal of them all. With the hearts of seventeen princes in her collection, she is revered across the sea. Until a twist of fate forces her to kill one of her own. To punish her daughter, the Sea Queen transforms Lira into the one thing they loathe most—a human. Robbed of her song, Lira has until the winter solstice to deliver Prince Elian's heart to the Sea Queen or remain a human forever.
The ocean is the only place Prince Elian calls home, even though he is heir to the most powerful kingdom in the world. Hunting sirens is more than an unsavory hobby—it's his calling. When he rescues a drowning woman in the ocean, she's more than what she appears. She promises to help him find the key to destroying all of sirenkind for good—But can he trust her? And just how many deals will Elian have to barter to eliminate mankind's greatest enemy?
---
A swashbuckling, smart novel based on the true story of a girl who disguised herself as a boy in order to sail with the infamous pirates Anne Bonny and Calico Jack.
There's no place for a girl in Mary's world. Not in the home of her mother, desperately drunk and poor. Not in the household of her wealthy granny, where a girl could never be named an heir. And certainly not in the arms of Nat, her childhood love who never knew her for who she was. As a hired sailor aboard a Caribbean merchant ship, Mary's profession—and her safety—depend on her ability to disguise the fact that she's a girl.
Leastways, that's what she thinks is true. But then pirates attack the ship, and right in the middle of the swashbuckling crowd of bloodthirsty pirates, Mary spots something she never could have imagined: a girl pirate. The sight of a girl standing unafraid upon the deck, gun and sword in hand, changes everything. In a split-second decision, Mary turns her gun on her own captain and earns herself a spot among the pirates' crew.
For the first time, Mary has a shot at freedom. But imagining living life as her true self is easier, it seems, than actually doing it. And when Mary finds herself falling for the captain's mistress, she risks everything—her childhood love, her place among the crew, and even her life.
---
Tomi Adeyemi conjures a stunning world of dark magic and danger in her West African-inspired fantasy debut, perfect for fans of Leigh Bardugo and Sabaa Tahir.
Zélie Adebola remembers when the soil of Orïsha hummed with magic. Burners ignited flames, Tiders beckoned waves, and Zelie's Reaper mother summoned forth souls.
But everything changed the night magic disappeared. Under the orders of a ruthless king, maji were targeted and killed, leaving Zélie without a mother and her people without hope.
Now, Zélie has one chance to bring back magic and strike against the monarchy. With the help of a rogue princess, Zélie must outwit and outrun the crown prince, who is hell-bent on eradicating magic for good.
Danger lurks in Orïsha, where snow leoponaires prowl and vengeful spirits wait in the waters. Yet the greatest danger may be Zélie herself as she struggles to control her powers—and her growing feelings for the enemy.
---
​Olivia Brownlow is no damsel in distress. Born in a workhouse and raised as a boy among thieving London street gangs, she is as tough and cunning as they come. When she is taken in by her uncle after a caper gone wrong, her life goes from fighting and stealing on the streets to lavish dinners and soirees as a debutante in high society. But she can't seem to escape her past … or forget the teeming slums where children just like her still scrabble to survive.
Jack MacCarron rose from his place in London's East End to become the adopted "nephew" of a society matron. Little does society know that MacCarron is a false name for a boy once known among London gangs as the Artful Dodger, and that he and his "aunt" are robbing them blind every chance they get. When Jack encounters Olivia Brownlow in places he least expects, his curiosity is piqued. Why is a society girl helping a bunch of homeless orphan thieves? Even more intriguing, why does she remind him so much of someone he once knew? Jack finds himself wondering if going legit and risking it all might be worth it for love.
Olivia Twist is an innovative reimagining of Charles Dickens' classic tale Oliver Twist, in which Olivia was forced to live as a boy for her own safety until she was rescued from the streets. Now eighteen, Olivia finds herself at a crossroads: revealed secrets threaten to destroy the "proper" life she has built for her herself, while newfound feelings for an arrogant young man she shouldn't like could derail her carefully laid plans for the future.
---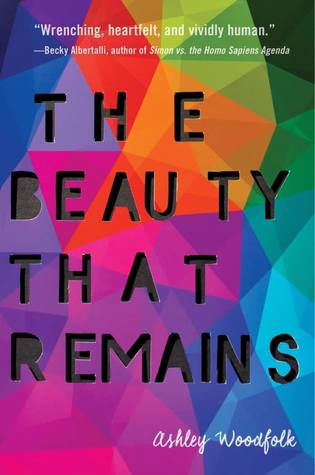 Music brought Autumn, Shay, and Logan together. Death wants to tear them apart.
Autumn always knew exactly who she was—a talented artist and a loyal friend. Shay was defined by two things: her bond with her twin sister, Sasha, and her love of music. And Logan always turned to writing love songs when his love life was a little less than perfect.
But when tragedy strikes each of them, somehow music is no longer enough. Now Logan can't stop watching vlogs of his dead ex-boyfriend. Shay is a music blogger struggling to keep it together. And Autumn sends messages that she knows can never be answered.
Despite the odds, one band's music will reunite them and prove that after grief, beauty thrives in the people left behind.
---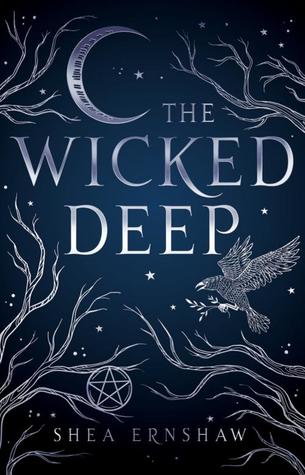 Welcome to the cursed town of Sparrow…
Where, two centuries ago, three sisters were sentenced to death for witchery. Stones were tied to their ankles and they were drowned in the deep waters surrounding the town.
Now, for a brief time each summer, the sisters return, stealing the bodies of three weak-hearted girls so that they may seek their revenge, luring boys into the harbor and pulling them under.
Like many locals, seventeen-year-old Penny Talbot has accepted the fate of the town. But this year, on the eve of the sisters' return, a boy named Bo Carter arrives; unaware of the danger he has just stumbled into.
Mistrust and lies spread quickly through the salty, rain-soaked streets. The townspeople turn against one another. Penny and Bo suspect each other of hiding secrets. And death comes swiftly to those who cannot resist the call of the sisters.
But only Penny sees what others cannot. And she will be forced to choose: save Bo, or save herself.
---
A powerful novel about friendship, basketball, and one teen's mission to create a better life for his family in the tradition of Jason Reynolds, Matt de la Pena, and Walter Dean Myers.     
Bunny and Nasir have been best friends forever, but when Bunny accepts an athletic scholarship across town, Nasir feels betrayed. While Bunny tries to fit in with his new, privileged peers, Nasir spends more time with his cousin, Wallace, who is being evicted. Nasir can't help but wonder why the neighborhood is falling over itself to help Bunny when Wallace is in trouble.
When Wallace makes a bet against Bunny, Nasir is faced with an impossible decision—maybe a dangerous one.
Told from alternating perspectives, After the Shot Drops is a heart-pounding story about the responsibilities of great talent and the importance of compassion.
---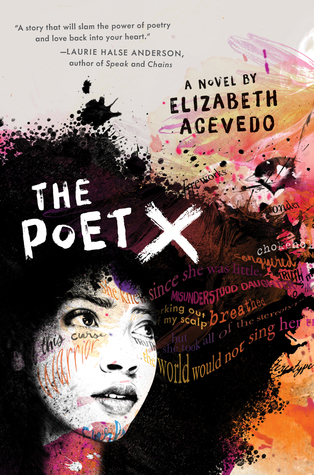 A young girl in Harlem discovers slam poetry as a way to understand her mother's religion and her own relationship to the world. Debut novel of renowned slam poet Elizabeth Acevedo.
Xiomara Batista feels unheard and unable to hide in her Harlem neighborhood. Ever since her body grew into curves, she has learned to let her fists and her fierceness do the talking.
But Xiomara has plenty she wants to say, and she pours all her frustration and passion onto the pages of a leather notebook, reciting the words to herself like prayers—especially after she catches feelings for a boy in her bio class named Aman, who her family can never know about. With Mami's determination to force her daughter to obey the laws of the church, Xiomara understands that her thoughts are best kept to herself.
So when she is invited to join her school's slam poetry club, she doesn't know how she could ever attend without her mami finding out, much less speak her words out loud. But still, she can't stop thinking about performing her poems.
Because in the face of a world that may not want to hear her, Xiomara refuses to be silent.
---
Marin is cosario royalty, a pirate like her father and his father before him. Sailing the ocean to chase adventure is in her blood. But these days no one cares that the island town her people call home is named after her grandfather. They have a new leader, one who promises an end to their hunger – and one who thinks that girls are meant for the kitchen or the brothel. Marin knows she's meant for more than that, and with the sudden influx of weapons on the island, and rumors of a pending deal with the enemy oil nation in her wake, she knows a big score to gain the council's favor is the only way to save her people, and herself.
Ross lives a life of privilege. As the president's son he wants for nothing, but he longs for a life of adventure. On a dare, he convinces his best friend Adam to sneak out to the Docks, the site of local race riots between the poor Shorlings and the upper class. But when Adam is arrested along with the other Shorlings, and not even the president is willing to find him, Ross finds himself taking matters into his own hands. He journeys back into the Docks, ready to make deals with anyone, even a beautiful pirate, if it means Adam's safe return.
When Marin and Ross meet in dangerous Shoreling territory he sees a way to get his friend back and she sees her ticket home. The ransom a president's son would command could feed her people for years and restore her family's legacy. But somewhere in the middle of the ocean, Marin must decide if her heart can handle handing over the only person who has ever seen her as more than a pirate.
---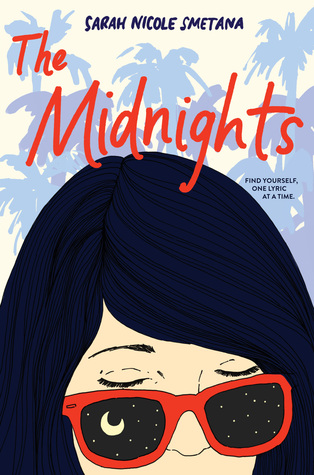 Susannah Hayes has never been in the spotlight, but she dreams of following her father, a former rock star, onto the stage. As senior year begins, she's more interested in composing impressive chord progressions than college essays, certain that if she writes the perfect song, her father might finally look up from the past long enough to see her. But when he dies unexpectedly her dreams—and her reality—shatter.
While Susannah struggles with grief, her mother uproots them to a new city. There, Susannah realizes she can reinvent herself however she wants: a confident singer-songwriter, member of a hip band, embraced by an effortlessly cool best friend. But Susannah is not the only one keeping secrets, and soon, harsh revelations threaten to unravel her life once again.
---
Yet again, a big hoorah to everyone not adding anything to their TBR's… Seriously. I envy you – you have no idea.
Are there books on here you're desperate to read? Or ones you've read any reviews on recently?
  
The covers used were found on Goodreads. I claim no right to these whatsoever.