If there's one thing I love [and hate at the same time] about one year ending and a new one beginning, it's all the possibilities of setting goals, finding challenges and compiling lists of things we want to achieve during the next year. I figured I can't possibly be on my own in that one, since I know we all love reading challenges. Not to mention setting ourselves reading goals to challenge ourselves throughout the year! Sometimes it's simply hard making up our minds about them but okay.
Which is why I thought you'd be interested to see the challenges I'll be joining myself. I've been working on this post for quite some time since not all challenges are announced at the same time – not to mention some will only pop up in January! – and I had to figure out which ones to join and which ones to leave be. If you want to talk about the whole subject of yearly reading challenges, I encourage you to check out this post where I talk about the struggle of setting yearly reading goals!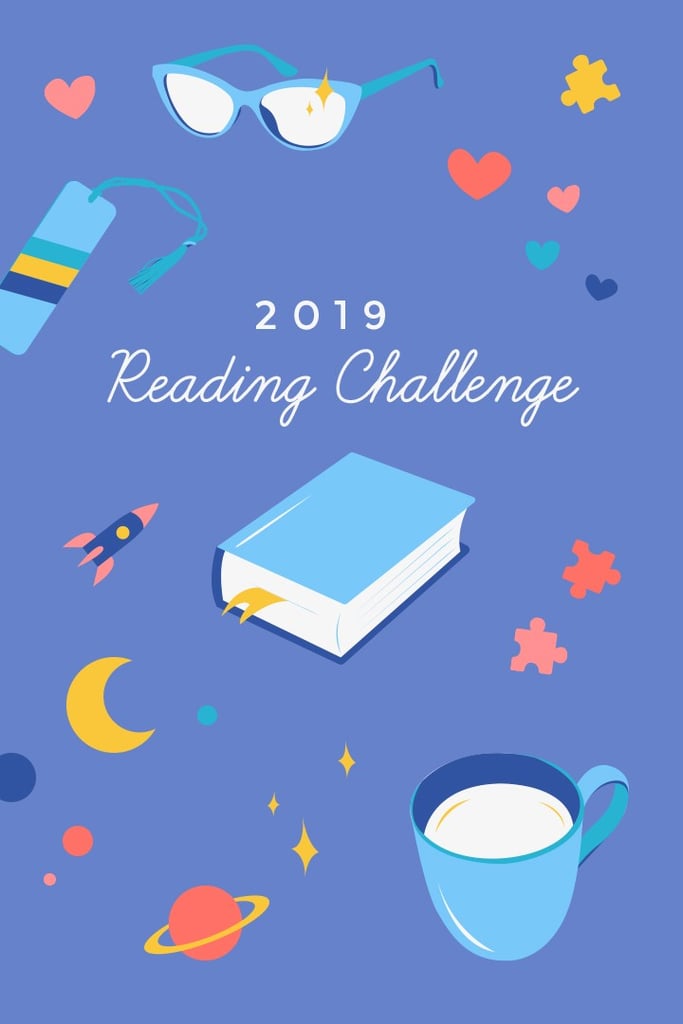 The first one I wanted to check out, before any other reading challenges, was the Popsugar Reading Challenge. I first found out and joined the 2017-edition and absolutely loved it. Although I didn't participate this year – honestly, I didn't like quite a lot of the prompts so I ended up creating my own bookish bingo – I'm so ready to jump back on the Popsugar-train in 2019!
There are still some harder prompts, but I feel up to them? Either that or it's a genre-related prompt and I don't tend to shy away from those since I love trying out new genres once in a while! [Has anyone ever heard of cli-fi? Or LitRPG?] I already made a list with all the possible books I could use for prompts. It's not finished, at all, but it definitely showed me how it's totally possible to rock the challenge! Important side note though: I'm only going to challenge myself to tick off half the prompts for this one. I don't want to pressure myself too much!
As for the next challenge.. That's one I had going on in 2018 as well. I'm officially naming it the "Boyfriend TBR Challenge" with the simple explanation of.. my boyfriend set the challenge! Last year, he challenged me to read 75 of my owned books – the ones I owned before January 1st, 2018. I asked him to do the same for 2019, which means I'll be trying to read 50 of my pre-2019 books again! He didn't even want to lower it at first, until I pointed out the tiny fact of our lives changing a lot next year. Good thing he changed his mind or this would've been doomed before it even started?!

Then there's the regular "Goodreads challenge" I can't pass up on. As last year, I'm going to keep track of both the books read and the pages read. I really believe the latter gives a better view of how much we actually read. There's such a difference between reading ten 200-page novels and ten 350-page ones!
Since my life is going to change a lot in 2019, I'm going to keep it "low" by saying I'll be setting a goal of 75 books and 20.000 pages! Compared to 2018's 150 books and 55.000 pages, that's a huge change but.. I don't want to set some impossible goal. I'd rather up it as I go, should it be manageable. That also means I can only read 25 books I don't own yet? Uhow…
Last but not least.. In 2018 I really wanted to reread the Harry Potter-books. Of course there are some other series I'd love to reread so I'm making this a yearly one as well: "Series Challenge"! In 2019 I'll be trying to reread all the Shadowhunter-books by Cassandra Clare! And because I failed tremendously at my 2018-goal of reading the Game of Thrones-books.. I'm adding those to the challenge as well. Let's hope I actually read at least one of them this year? So far that still hadn't happened though.
I'm thinking I can conclude my 2019-goals are.. impossible or seem to be? If you do the math, it simply won't be doable to combine reading pre-2019 books with rereading the Shadowhunter-series and then read the GoT-books on top of that but.. Honestly, since my life will be all over the place, why not my reading goals? That and I simply have no clue whatsoever what'll be doable and what won't be so.. I don't know. This fits my state of mind perfectly?
What do you think about my goals? What would you do differently if you were me?
What are some of the reading goals you're setting yourself for next year?
Any other goals – outside of reading – you want to work on?
Let's talk goals in the comments!