I've been so productive today already! It's insane! I started and finished my first December read – yes, a diverse one! -, then I had a nap followed by freaking out over my new glasses. And.. now I'm all about the blog prep! I've been writing reviews, prepping my 2019 spreadsheet [Seriously, go check out Kaleena's post with a spreadsheet she made because IT. IS. AMAZING.] and now I'm going to.. do more blog prep and hopefully play some Sims later on? Or maybe continue reading The Girl King? Who knows!
Anyway. I've been adding to this post throughout the entire month, so now I'm eager to see how many books I actually read. Let's take a look!
As always, covers link back to the Goodreads-page! The star-ratings link back to my reviews if I've posted them or added one on Goodreads!
Magical Mystery Paws by Mandy Morton ~ ★★★
The Accidental Beauty Queen by Teri Wilson ~ ★★★★★
The Book Thief by Markus Zusak ~ ★★★★
Harry Potter and the Deathly Hallows ~ ★★★★★
The Art of Baking Blind ~ ★★★★
I actually read all the books I wanted to read for Remember November? Like, every single one I put on my TBR? I don't even know how that happened because I'm so not used to it? Maybe I should make smaller TBR's more often or something.. [Let's ignore how my December TBR isn't that small at all, okay?]
OTHER BOOKS ON MY OWNED TBR I READ
Kingdom of Ash by Sarah J. Maas ~ ★★★★★
Endlessly #3 by Kiersten White ~ ★★☆ [Review to entire trilogy can be found here!]
Sinner #4 by Maggie Stiefvater ~ ★★★★
S.T.A.G.S by M.A. Bennett ~ ★★★☆
Kingdom of Ash was SUCH a roller coaster! I should not be reading books like that while sitting in the car because I was an emotional mess and the boyfriend had way too much fun with me crying. Seriously.
ARC'S I READ
Magical Mystery Paws by Mandy Morton ~ ★★★
The Queen's Wing by Jessica Thorne ~ ★☆
The Accidental Beauty Queen by Teri Wilson ~ ★★★★★
The Evolution of Jeremy Warsh by Jess Moore ~ ★★★★☆
Rock Rebel by Tara Leigh ~ Review to be written since I only finished this last night!
Five ARC's again! Not too bad, not too bad at all. Funny how I did finish Rock Rebel right at the end of November though. Otherwise it would've been four – which would still be amazing. I know.
FREE KINDLE BOOKS I READ
Protecting Our Virgin by Charlie Hart ~ ★★★
Gretel by Niamh Murphy ~ ★★★★☆
Yeah.. I fell down a certain hole and I'm pretty sure I won't be coming out of it any time soon. More on that in my.. haul..

SUMMARY
Total number of books read: 14
Average rating: 3.81

SUBSCRIPTION BOXES
PRE-ORDERS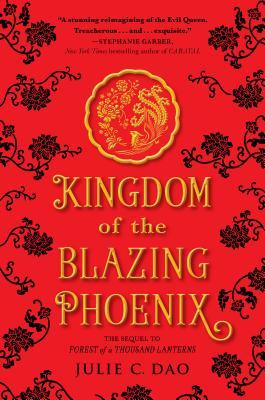 LATE BIRTHDAY GIFT
FREE ON KINDLE [Please stop me..]
Okay, this section kind of needs a bit of an explanation? I usually never put anything on my Kindle except for eARC's and that's it. With my due date coming nearer and me trying not to request new titles on NetGalley, I was really starting to miss reading on my Kindle. I like switching formats so.. I needed some kind of solution? Which, apparently, ended with me looking up Kindle deals and.. here we are.. Literally all of them were free! So, yup, that's my excuse.
And yes, I realize I have mentioned disliking actual people on covers before. I still dislike it – especially the half-naked ones but.. you'd be amazed how many covers have those when you aren't looking into the ya-section?! So I started ignoring the covers and focused on the actual stories.. Otherwise this section would've stayed fairly empty I reckon.
BOUGHT MYSELF
Look at that! Only two books I actually bought myself? Graphic novels, even! Funny how I planned on reading them in November but didn't do that at all.. And now I don't really feel like picking them up immediately either? Oh well. Eventually, am I right?
I read a whole lot more than I thought I had? Life has been hectic and I've been sleep-deprived lately so I didn't really felt like I was reading all that much. Guess I was wrong.. Although.. Now that I think of it.. I did end up reading quite a few times when I couldn't sleep at night.. Hm.
How was your December? What was your favorite read?
Do you have any reading goals to end the year with a bang?
Which book do you REALLY want to read before 2018 ends?