Did you guys know I'm pretty much surrounded by countries of Cheese? Like, if you didn't know that about The Netherlands and France yet, you do now! It's also immediately the reason why I can't not do this tag because that would equal betraying both my Southern and Northern neighbors, right?
That and Destiny was so.. mean.. cute and fluffy and amazing to tag me for another tag. [I honestly have way too many tags lined up and a lot of them come from her soooo…]
THE RULES
PINGBACK THE ORIGINAL CREATOR (SYDNEY @ FIRE AND RAIN BOOKS) SO SHE CAN SEE ALL YOUR CHEESY GOODNESS ANSWERS.

PINGBACK THE PERSON WHO TAGGED YOU!

HAVE FUN!
THE CHEESES
CHEDDAR: THE TRADITIONAL CHEESE
(NAME YOUR FAVORITE CLASSIC NOVEL)
I don't read classics? Like, I want to and I probably have read a few a long while ago but there's none so far of which I can go "YES! That is MY favorite!" I just haven't found it yet. I do remember Seeking Mansfield by Kate Watson – which is a retelling of Mansfield Park by Jane Austen and I loved that one. So I bought a copy of Mansfield Park? But I haven't read it yet? Maybe that'll end up being my favorite? Who knows!
SWISS: THE HOLE-Y CHEESE
(NAME AN EMOTIONAL ROLLER COASTER)
Obsidio, you bastard. I literally went from laughing to snorting to crying out loud to applauding while reading. It was not pretty – but probably a little funny nonetheless. That book also gave me a major book hangover so it just had to be mentioned, okay? I'm still not sure when I'll ever reread is. I'm seriously scared to have yet another monster book hangover.
Also, 180 Seconds by Jessica Park. I can tear up, I can cry and I can ugly cry. That book? It made me UGLYUGLY cry and that's something else entirely. It broke me, ripped me to shreds and then lit me on fire – just in case it wasn't hurting enough already. It was torture and I loved it. I really believe everyone should read this one! So if you haven't, go and add it to your TBR.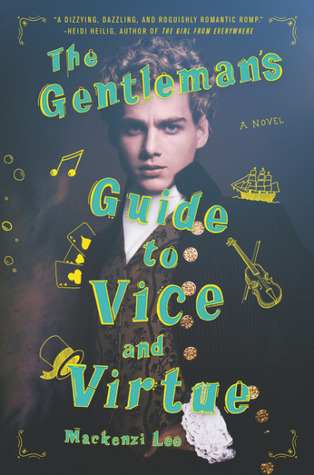 BLUE CHEESE: THE CONTROVERSIAL CHEESE
(NAME AN UNPOPULAR BOOK OPINION YOU HAVE)
Well, after posting a TTT once, I noticed my opinion of Monty in The Gentleman's Guide to Vice and Virtue isn't all that popular? Like, I literally had someone DM'ing me about "how is it possible to not like that guy?!" It's possible, apparently. Because I don't? Like him, I mean. Sorry. [Not really sorry, but just convince yourself I am genuinely, truly sorry for having my own opinion on this.]
BRIE: THE FAVORITE CHEESE
(NAME AN AUTHOR YOU ALWAYS WANT MORE OF)
How dare you suggest there is only one?! There are so many! Apart from Sarah J. Maas, Marie Lu and Cassandra Clare, I'd definitely love to read everything C.C. Hunter writes. Same for Holly Black, Tricia Levenseller, Tomi Adeyemi and… so many more! The latest addition to the list is Becky Albertalli, without a doubt.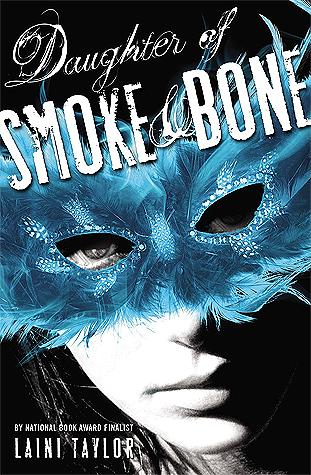 GOUDA: THE DUTCH CHEESE
(NAME A BOOK THAT MAKES YOU WANT TO TRAVEL)
Daughter of Smoke & Bone for sure! Ever since reading that book I want to go and visit Prague. Trust me, some day I will. Some day. And pretty much every chick lit I ever read is either situated in New York, Paris or London which makes it obvious that New York is way high up my list as well. That's more because I simply want to go there anyway though.
AMERICAN: THE FAKE CHEESE
(NAME YOUR LEAST FAVORITE BOOK/A BOOK YOU LOVE TO HATE ON)
I'm simply going with the only two one-star reviews I wrote this year – so far. And the honor goes to James: Witch-Hunter by K.S. Marsden and Paris Ever After by K.S.R. Burns. I was so intrigued by the synopsis of the first but it ended up being about annoying, self-centered and egotistical men who grab for booze whenever they feel even a bit down about one thing or another. I couldn't cope. Alcohol isn't a solution when you're having problems and it annoyed me to no end. And the latter… Well, I simply had issues with it.
COLBY JACK: THE MIXED CHEESE
(NAME YOUR FAVORITE SHIP)
How can I not… Like, this is the second time Destiny tags me in a tag and I feel like simply copying her answer because it is true. Rhysand and Feyre, without a doubt! I'll never change my opinion on that couple and if I do, please make sure I get my brain checked.
MOZZARELLA: THE SIMPLE CHEESE
(NAME AN OLD FAVORITE YOU'LL NEVER STOP LOVING)
For the sake of not wanting to only mention Harry Potter, I'm also going to mention The Mortal Instruments. Both those series gave me much needed escape when I craved exactly that and I'll be forever grateful.
PEPPERJACK: THE SPICY CHEESE
(NAME A BOOK YOU CAN'T JUDGE BY ITS COVER)
Now I'm back to mentioning 180 Seconds because, admit it, that cover does not look as if you're going to cry for over half an hour with a boyfriend who's freaking out because he has no clue how to handle your breakdown. It simply doesn't.
MUENSTER: THE MONSTER CHEESE
(NAME A VILLAIN THAT YOU WISH NEVER HAD THE JOY OF EATING CHEESE AGAIN)
Because I don't want to feel like I'm "simply copying" Destiny's answer, I'm going to mention both Joffrey and Voldemort. Those don't deserve cheese. No way. Not at all. And preferably no chocolate, cupcakes and fries either.
THE TAGGING
If you like even one kind of cheese, you have to do this tag. Just saying. Ping back to me so I can check out your answers, though!
ON A GIVING AWAY SIDENOTE
If you are interested in winning a copy of Rats, Mice and Other Things You Can Take to the Bank by Leslie Handler, head on over to Breakeven Books' Rafflecopter and maybe you'll end up being lucky!
Images were taken from Goodreads / found through Google. Rights belong to whomever owns them.