Hi Munchworms!
This week's topic for That Artsy Reader Girl's Top Ten Tuesday is:
a freebie!
I was wracking my brain on this one, weirdly enough, but that didn't really last long. I suddenly thought of that huge bingo card I created at the start of the year – the one I'm trying to fill in during 2018 but have yet to find some books for and…
I had that classic light bulb-moment right there!
So I went ahead, looked at my remaining prompts – of which there are plenty, unfortunately – to see for which one I didn't have a book planned yet and here we are! I've looked at an awful lot of books that fit my prompt "title with your favorite color in them" and decided to share the books I'm contemplating for this prompt.
---

Inside little blue envelope 1 are $1,000 and instructions to buy a plane ticket.
In envelope 2 are directions to a specific London flat.
The note in envelope 3 tells Ginny: Find a starving artist.
Because of envelope 4, Ginny and a playwright/thief/ bloke–about–town called Keith go to Scotland together, with somewhat disastrous–though utterly romantic–results. But will she ever see him again?
Everything about Ginny will change this summer, and it's all because of the 13 little blue envelopes.
---
I know your secret…
Stacey's junior year at boarding school isn't easy. She's not the most popular girl at school, or the smartest, or the prettiest. She's got a crush on her best friend's boyfriend, and an even darker secret that threatens to ruin her friendships for good. And now she's having nightmares again. 
Not just any nightmares – these dreams are too real to ignore, like she did three years ago. The last time she ignored them, a little girl died. This time they're about Drea, her best friend who's become the target of one seriously psycho stalker. It started with weird e-mails and freaky phone calls. 
Now someone's leaving Drea white lilies – the same death lilies that have been showing up in Stacey's dreams. Everybody thinks it's just a twisted game . . . until another girl at school is brutally murdered. There are no witnesses. Worst of all, no one has a perfect alibi. With everyone as a potential suspect, Stacey turns to the one secret weapon she can trust – the folk magic taught to her by her grandmother. 
Will Stacey's magic be strong enough to expose the true killer, or will the killer make her darkest nightmares come true?
---
A car lies at the bottom of an icy ravine. Slumped over the steering wheel, dead, is the most critically acclaimed horror writer of his time. Was it an accident? His son Milo doesn't care. For the first time in his life, he's free. No more nightmarish readings, spooky animal rites, or moonlit visions of his father in the woods with a notebook and vampire make-up.
Or so he thinks.
Milo settles into a quiet routine—constructing model Greek warships and at last building a relationship with his sister Klara, who's home after a failed marriage and brief career as an English teacher. Then Klara hires a gardener to breathe new life into their overgrown estate. There's something odd about him—something eerily reminiscent of their father's most violent villain. Or is Milo imagining things? He's not sure. That all changes the day the gardener discovers something startling in the woods. Suddenly Milo is fighting for his life, forced to confront the power of fictional identity as he uncovers the shocking truth about his own dysfunctional family—and the supposed accident that claimed his parents' lives.
---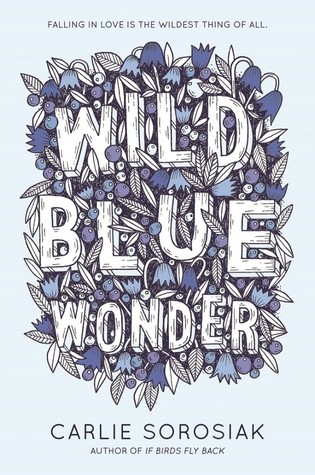 There are two monsters in this story. One of them is me.
Ask anyone in Winship, Maine, and they'll tell you the summer camp Quinn's family owns is a magical place. Paper wishes hang from the ceiling. Blueberries grow in the dead of winter. According to local legend, a sea monster even lurks off the coast. Mostly, there's just a feeling that something extraordinary could happen there.
Like Quinn falling in love with her best friend, Dylan.
After the accident, the magic drained from Quinn's life. Now Dylan is gone, the camp is a lonely place, and Quinn knows it's her fault.
But the new boy in town, Alexander, doesn't see her as the monster she believes herself to be. As Quinn lets herself open up again, she begins to understand the truth about love, loss, and monsters—real and imagined.
---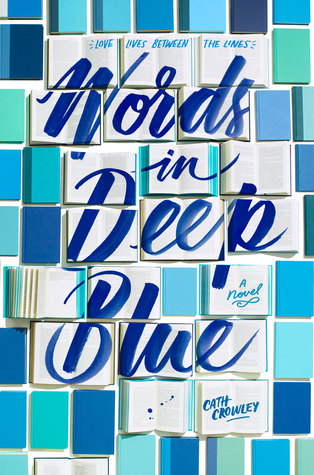 This is a love story.
It's the story of Howling Books, where readers write letters to strangers, to lovers, to poets.
It's the story of Henry Jones and Rachel Sweetie. They were best friends once, before Rachel moved to the sea. 
Now, she's back, working at the bookstore, grieving for her brother Cal and looking for the future in the books people love, and the words they leave behind.
Which one should I read to fill in my prompt?
Or do you maybe have any other suggestions?