Hi Munchworms!
Waiting on Wednesday is a weekly meme hosted by Breaking the Spine and gives us a chance to show off the books we are really looking forward to.
It's Wednesdaaaaay! Which means, books and books and more books!
APRIL 1ST
Kit Learmonth would rather die than grow up and leave Neverland …
When she was twelve, Kit Learmonth watched her parents drown in a storm as their boat sailed over the Tranter Sink Hole. Now seventeen, Kit doesn't remember the incident, and she doesn't want to. In fact, her only clear memories from before her parents' death are of the fantastical stories of pirates and mermaids that she and her dad invented about the small island where she grew up, a place she calls Neverland.
Following Kit's parents' deaths, her uncle and guardian, Doc, transformed the island into a boarding school for mentally ill teenagers and sent Kit away to school on the mainland. But when Kit tries and fails to end her life, Doc brings her home to the island and places her in the care of his colleague, Dr Hannah Ward.
Resisting her treatment, Kit instead pulls her friends deeper into her world of make-believe. It's only when Kit and her new boyfriend, Rohan, take the fantasy too far and land themselves in very real danger that her faith in Neverland is shaken, and Kit must find a way back to reality. 
APRIL 2ND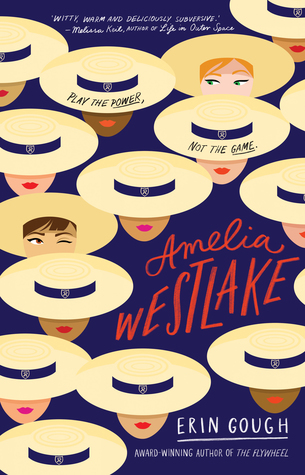 Two very different girls, and one giant hoax that could change – or ruin – everything.
Harriet Price has the perfect life: she's a prefect at Rosemead Grammar, she lives in a mansion, and her gorgeous girlfriend is a future prime minister. So when she risks it all by creating a hoax to expose the school's many problems – with help from notorious bad-girl Will Everheart, no less – Harriet tells herself it's because she's seeking justice. And definitely not because she finds Will oddly fascinating. 
But as Will and Harriet's campaign heats up, it gets harder for them to remain sworn enemies – and to avoid being caught. As tensions burn throughout the school, how far will they go to keep their mission – and their feelings for each other – a secret?
APRIL 3RD
This is the thrilling and romantic sequel to Defy the Stars from the New York Times bestselling author of Star Wars: Lost Starsand Bloodline.
An outcast from her home — Shunned after a trip through the galaxy with Abel, the most advanced cybernetic man ever created, Noemi Vidal dreams of traveling through the stars one more time. And when a deadly plague arrives on Genesis, Noemi gets her chance. As the only soldier to have ever left the planet, it will be up to her to save its people…if only she wasn't flying straight into a trap.
A fugitive from his fate — On the run to avoid his depraved creator's clutches, Abel believes he's said good-bye to Noemi for the last time. After all, the entire universe stands between them…or so he thinks. When word reaches him of Noemi's capture by the very person he's trying to escape, Abel knows he must go to her, no matter the cost.
But capturing Noemi was only part of Burton Mansfield's master plan. In a race against time, Abel and Noemi will come together once more to discover a secret that could save the known worlds, or destroy them all.
In this thrilling and romantic sequel to Defy the Stars, bestselling author Claudia Gray asks us all to consider where–and with whom–we truly belong.
---
Dominique is a high school junior from a gritty neighborhood in Trenton, where she and her mom are barely getting by. 
Ben is a musical prodigy from the Upper East Side, a violinist at a top conservatory with obsessive talent and a brilliant future.
When Dom's class is taken to hear a concert at Carnegie Hall, she expects to be bored out of her mind. But then she sees the boy in the front row playing violin like his life depends on it — and she is transfixed. 
Posing as an NYU student, Dom sneaks back to New York City to track down Ben Tristan, a magnetic genius who whisks her into a fantasy world of jazz clubs and opera, infatuation and possibility. Each sees something in the other that promises to complete them.
As Dom's web of lies grows, though, so does Ben's obsessive need to conquer Beethoven's famous Kreutzer Sonata. But Ben's genius, which captivates Dominique, conceals a secret, and the challenges of her life may make it difficult to help him.
---
Jane McKeene was born two days before the dead began to walk the battlefields of Gettysburg and Chancellorsville—derailing the War Between the States and changing America forever. In this new nation, safety for all depends on the work of a few, and laws like the Native and Negro Reeducation Act require certain children attend combat schools to learn to put down the dead. But there are also opportunities—and Jane is studying to become an Attendant, trained in both weaponry and etiquette to protect the well-to-do. It's a chance for a better life for Negro girls like Jane. After all, not even being the daughter of a wealthy white Southern woman could save her from society's expectations.
But that's not a life Jane wants. Almost finished with her education at Miss Preston's School of Combat in Baltimore, Jane is set on returning to her Kentucky home and doesn't pay much mind to the politics of the eastern cities, with their talk of returning America to the glory of its days before the dead rose. But when families around Baltimore County begin to go missing, Jane is caught in the middle of a conspiracy, one that finds her in a desperate fight for her life against some powerful enemies. And the restless dead, it would seem, are the least of her problems.
---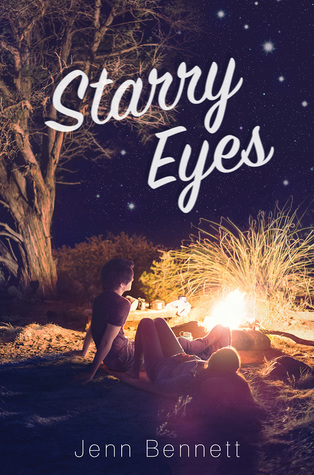 Ever since last year's homecoming dance, best friends-turned-best enemies Zorie and Lennon have made an art of avoiding each other. It doesn't hurt that their families are the modern day, Californian version of the Montagues and Capulets.
But when a group camping trip goes south, Zorie and Lennon find themselves stranded in the wilderness. Alone. Together.
What could go wrong?
With no one but each other for company, Zorie and Lennon have no choice but to hash out their issues via witty jabs and insults as they try to make their way to safety. But fighting each other while also fighting off the forces of nature makes getting out of the woods in one piece less and less likely.
And as the two travel deeper into Northern California's rugged backcountry, secrets and hidden feelings surface. But can Zorie and Lennon's rekindled connection survive out in the real world? Or was it just a result of the fresh forest air and the magic of the twinkling stars?
---
From the acclaimed author of Her Every Fear and The Kind Worth Killing comes a diabolically clever tale of obsession, revenge, and cold-blooded murder—a sly and brilliant guessing game of a novel in the vein of Ruth Ware, Paula Hawkins, and Patricia Highsmith.
Harry Ackerson has always considered his stepmother Alice to be sexy and beautiful, in an "otherworldly" way. She has always been kind and attentive, if a little aloof in the last few years.
Days before his college graduation, Alice calls with shocking news. His father is dead and the police think it's suicide. Devastated, Harry returns to his father's home in Maine. There, he and Alice will help each other pick up of the pieces of their lives and uncover what happened to his father.
Shortly after he arrives, Harry meets a mysterious young woman named Grace McGowan. Though she claims to be new to the area, Harry begins to suspect that Grace may not be a complete stranger to his family. But she isn't the only attractive woman taking an interest in Harry. The sensual Alice is also growing closer, coming on to him in an enticing, clearly sexual way.
Mesmerized by these two women, Harry finds himself falling deeper under their spell. Yet the closer he gets to them, the more isolated he feels, disoriented by a growing fear that both women are hiding dangerous—even deadly—secrets . . . and that neither one is telling the truth. 
---
Fandom and first love collide for Iris on the film set for her grandmother's famous high-fantasy triology—perfect for readers of Fangirl!
Unlike the rest of the world, Iris doesn't care about the famous high-fantasy Elementia books written by M. E. Thorne. So it's just a little annoying that M. E. Thorne is her grandmother—and that Iris has to deal with the trilogy's crazy fans.
When Iris gets dropped in Ireland for the movie adaptation, she sees her opportunity: if she can shut down production, the Elementia craze won't grow any bigger, and she can finally have a normal life. Not even the rascally-cute actor Eamon O'Brien can get in her way.
But the crew's passion is contagious, and as Iris begins to find herself in the very world she has avoided her whole life, she realizes that this movie might just be amazing…
---
Anna is everything her identical twin is not. Outgoing and athletic, she is the opposite of quiet introvert Jess. The same on the outside, yet so completely different inside–it's hard to believe the girls are sisters, let alone twins. But they are. And they tell each other everything.
Or so Jess thought.
After Anna falls to her death while sneaking out her bedroom window, Jess's life begins to unravel. Everyone says it was an accident, but to Jess, that doesn't add up. Where was Anna going? Who was she meeting? And how long had Anna been lying to her?
Jess is compelled to learn everything she can about the sister she thought she knew. At first it's a way to stay busy and find closure . . . but Jess soon discovers that her twin kept a lot of secrets. And as she digs deeper, she learns that the answers she's looking for may be truths that no one wants her to uncover.
Because Anna wasn't the only one with secrets.
---
Seventeen, fashion-obsessed, and gay, Abby Ives has always been content playing the sidekick in other people's lives. While her friends and sister have plunged headfirst into the world of dating and romances, Abby has stayed focused on her plus-size style blog and her dreams of taking the fashion industry by storm. When she lands a prized internship at her favorite local boutique, she's thrilled to take her first step into her dream career. She doesn't expect to fall for her fellow intern, Jordi Perez. Abby knows it's a big no-no to fall for a colleague. She also knows that Jordi documents her whole life in photographs, while Abby would prefer to stay behind the scenes.
Then again, nothing is going as expected this summer. She's competing against the girl she's kissing to win a paid job at the boutique. She's somehow managed to befriend Jax, a lacrosse-playing bro type who needs help in a project that involves eating burgers across L.A.'s eastside. Suddenly, she doesn't feel like a sidekick. Is it possible Abby's finally in her own story?
But when Jordi's photography puts Abby in the spotlight, it feels like a betrayal, rather than a starring role. Can Abby find a way to reconcile her positive yet private sense of self with the image that other people have of her?
Is this just Abby's summer of fashion? Or will it truly be The Summer of Jordi Perez (and the Best Burger in Los Angeles)? 
---
What are your thoughts on these books?
Any you would read or definitely not read?
  
The covers used were found on Goodreads. I claim no right to these whatsoever.