Hi Munchworms!
Waiting on Wednesday is a weekly meme hosted by Breaking the Spine and gives us a chance to show off the books we are really looking forward to.
Sometimes I wonder, when I'm putting these posts together, whether you guys love me or hate me for them. Like, I can't imagine these not wrecking your TBR's at some point?! Yet here I am, once again, with a load of books that are soon to be released!
I have no shame.

MARCH 27TH
For her sixteenth birthday, Vaela Sun receives the most coveted gift in all the Spire—a trip to the Continent. It seems an unlikely destination for a holiday: a cold, desolate land where two nations remain perpetually locked in combat. Most citizens lucky enough to tour the Continent do so to observe the spectacle and violence of battle, a thing long vanished in the peaceful realm of the Spire. For Vaela, the war holds little interest. As a smart and talented apprentice cartographer and a descendent of the Continent herself, she sees the journey as a dream come true: a once-in-a-lifetime opportunity to improve upon the maps she's drawn of this vast, frozen land.
But Vaela's dream all too quickly turns to nightmare as the journey brings her face-to-face with the brutal reality of a war she's only read about. Observing from the safety of a heli-plane, Vaela is forever changed by the sight of the bloody battle being waged far beneath her. And when a tragic accident leaves her stranded on the Continent, Vaela finds herself much closer to danger than she'd ever imagined—and with an entirely new perspective as to what war truly means. Starving, alone, and lost in the middle of a war zone, Vaela must try to find a way home—but first, she must survive.
---
For Penny Lee high school was a total nonevent. Her friends were okay, her grades were fine, and while she somehow managed to land a boyfriend, he doesn't actually know anything about her. When Penny heads to college in Austin, Texas, to learn how to become a writer, it's seventy-nine miles and a zillion light years away from everything she can't wait to leave behind.
Sam's stuck. Literally, figuratively, emotionally, financially. He works at a café and sleeps there too, on a mattress on the floor of an empty storage room upstairs. He knows that this is the god-awful chapter of his life that will serve as inspiration for when he's a famous movie director but right this second the seventeen bucks in his checking account and his dying laptop are really testing him. 
When Sam and Penny cross paths it's less meet-cute and more a collision of unbearable awkwardness. Still, they swap numbers and stay in touch—via text—and soon become digitally inseparable, sharing their deepest anxieties and secret dreams without the humiliating weirdness of having to see each other.
---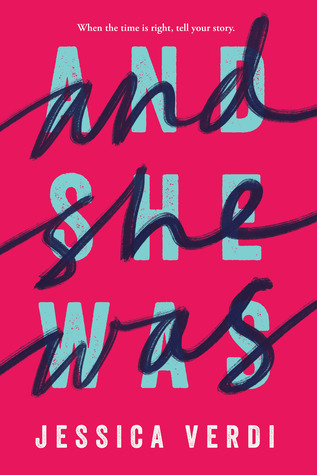 Dara's lived a sheltered life with her single mom, Mellie. Now, at eighteen, she's dreaming of more. When Dara digs up her never-before-seen birth certificate, her world implodes. Why are two strangers listed as her parents? 
Dara confronts her mother, and is stunned by what she learns: Mellie is transgender. The unfamiliar name listed under "father"? That's Mellie. She transitioned when Dara was a baby, shortly after Dara's birth mother died.
But Dara still has more questions than answers. Reeling, she sets off on a road trip with her best guy friend, Sam. She's determined to find the extended family she's never met. What she discovers—and what her mother reveals, piece by piece over emails—will challenge and change Dara more than she can imagine. 
From rising star Jessica Verdi, this is a gorgeous, timely, and essential novel about the importance of being our true selves.
---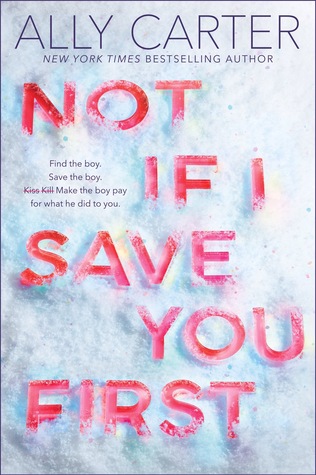 Maddie thought she and Logan would be friends forever. But when your dad is a Secret Service agent and your best friend is the president's son, sometimes life has other plans. Before she knows it, Maddie's dad is dragging her to a cabin in the middle of the Alaskan wilderness.
No phone.
No Internet.
And not a single word from Logan.
Maddie tells herself it's okay. After all, she's the most popular girl for twenty miles in any direction. (She's also the only girl for twenty miles in any direction.) She has wood to cut and weapons to bedazzle. Her life is full.
Until Logan shows up six years later . . .
And Maddie wants to kill him.
But before that can happen, an assailant appears out of nowhere, knocking Maddie off a cliff and dragging Logan to some unknown fate. Maddie knows she could turn back- and get help. But the weather is turning and the terrain will only get more treacherous, the animals more deadly.
Maddie still really wants to kill Logan.
But she has to save him first.
---
Sixteen-year-old con artist Jo Chastain is about to take on the biggest heist of her life: impersonating a missing girl. Life on the streets of Boston these past few years hasn't been easy, and Jo is hoping to cash in on a little safety, a little security. She finds her opportunity in the Lovecrafts, a wealthy family with ties to the unsolved disappearance of Vivienne Weir, who vanished when she was nine. 
When Jo takes on Vivi's identity and stages the girl's miraculous return, the Lovecrafts welcome her back with open arms. They give her everything she could want: love, money, and proximity to their intoxicating and unpredictable daughter, Temple. But nothing is as it seems in the Lovecraft household—and some secrets refuse to stay buried. As hidden crimes come to the surface, and lines of deception begin to blur, Jo must choose to either hold onto an illusion of safety, or escape the danger around her before it's too late.
---
Drummer Phoebe Byrd prides herself on being one of the guys, and she's ready to prove it by kicking all their butts in the snare solo competition at the Indoor Percussion Association Convention. 
Writer Vanessa Montoya-O'Callaghan has been looking forward to the WTFcon for months. Not just because of the panels and fanfiction readings but because WTFcon is where she'll finally meet Soleil, her internet girlfriend, for the first time. 
Taxidermy assistant Callie Buchannan might be good at scooping brains out of deer skulls, but that doesn't mean it's her passion. Since her parents' divorce, her taxidermist father only cares about his work, and assisting him at the World Taxidermy and Fish-Carving Championships is the only way Callie knows to connect with him. 
When a crazy mix-up in the hotel lobby brings the three girls together, they form an unlikely friendship against a chaotic background of cosplay, competition, and carcasses!
---
Virtual twins Linc and Holly were once extremely close. But while artistic, creative Linc is her parents' daughter biologically, it's smart, popular Holly, adopted from Ghana as a baby, who exemplifies the family's high-achieving model of academic success.
Linc is desperate to pursue photography, to find a place of belonging, and for her family to accept her for who she is, despite her surgeon mother's constant disapproval and her growing distance from Holly. So when she comes up with a plan to use her photography interests and skills to do better in school–via a project based on Seneca Village, a long-gone village in the space that now holds Central Park, where all inhabitants, regardless of race, lived together harmoniously–Linc is excited and determined to prove that her differences are assets, that she has what it takes to make her mother proud. But when a long-buried family secret comes to light, Linc must decide whether her mother's love is worth obtaining.
---
So, enlighten me. Are you loving or hating me at this point?
I'm honestly not sure if I really want to know, haha.
  
The covers used were found on Goodreads. I claim no right to these whatsoever.