Hi Munchworms!
Waiting on Wednesday is a weekly meme hosted by Breaking the Spine and gives us a chance to show off the books we are really looking forward to.
Yet again, I'm here to ruin your TBR's – or so I hope. Enjoy!
MARCH 8TH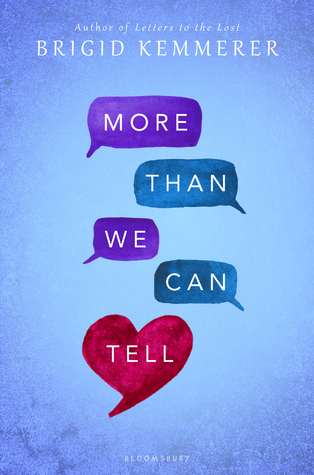 *While this book exists in the same universe as Letters to the Lost, it is a standalone title.*
Rev Fletcher is battling the demons of his past. But with loving adoptive parents by his side, he's managed to keep them at bay…until he gets a letter from his abusive father and the trauma of his childhood comes hurtling back.
Emma Blue spends her time perfecting the computer game she built from scratch, rather than facing her parents' crumbling marriage. She can solve any problem with the right code, but when an online troll's harassment escalates, she's truly afraid.
When Rev and Emma meet, they both long to lift the burden of their secrets and bond instantly over their shared turmoil. But when their situations turn dangerous, their trust in each other will be tested in ways they never expected. This must-read story will once again have readers falling for Brigid Kemmerer's emotional storytelling.
---
Annie is starting college. She can't wait. No more school, no more uniform, and no one telling her what to do. It's the start of a new adventure and Annie's not going to let anyone or anything get in the way of that. Freedom matters to Annie. She has cerebral palsy and she's had to fight hard to get the world to see her for who she truly is.
Then she meets Fab. He's six foot two, Polish and a passionate believer in…well, just about everything, but most of all Annie and good old fashioned romance. The moment Fab sees Annie, he's wildly drawn to her and declares she must be his girl. Annie's horrified. She doesn't want to be anyone's anything, especially if it means losing her independence.
But then Annie finds herself falling for Fab. As things go deeply wrong, Annie realises that love can make you do wild, crazy things, and so she sets out to win his heart with a romantic gesture of truly epic proportions! 
---
The latest teen novel from the sparkling Laura Dockrill, introducing Bluebelle, and her moving, hilarious take on food, body image and how we look after ourselves and others
A heart-warming teen story from the unique voice of Laura Dockrill, about Bluebelle, aka BB, aka Big Bones – a sixteen-year-old girl encouraged to tackle her weight even though she's perfectly happy, thank you, and getting on with her life and in love with food. Then a tragedy in the family forces BB to find a new relationship with her body and herself. Moving, memorable and hilarious. 
---
Izzy O'Neill is an aspiring comic, an impoverished orphan, and a Slut Extraordinaire. Or at least, that's what the malicious website flying round the school says. Izzy can try all she wants to laugh it off – after all, her sex life, her terms – but when pictures emerge of her doing the dirty with a politician's son, her life suddenly becomes the centre of a national scandal. Izzy's never been ashamed of herself before, and she's not going to start now. But keeping her head up will take everything she has…
MARCH 13TH
Falling in love is the hardest business of all. 
Entrepreneur and innovator Kadrienne Davenport gets results. A demanding executive and stickler for punctuality, Kade throws herself into work to avoid hurting anyone, convinced she only causes pain to those she loves. 
When Jennifer Spencer meets an incognito Kade at a conference, sparks fly. But when Kade unexpectedly becomes her boss, Jen's problems multiply. The company she founded is going broke, her grandmother's dementia is worsening, and her attraction to Kade―her difficult, brilliant, charismatic mentor―is growing. 
Kade's desire to keep things professional between them is in Jen's best interest. Yet what's in Kade's best interest…is Jen.
---
Seventeen-year-old Klee's father was the center of his life. He introduced Klee to the great museums of New York City and the important artists on their walls, he told him stories made of myths and magic. Until his death.
Now, forced to live in the suburbs with his mom, Klee can't help but feel he's lost all the identifying parts of himself—his beloved father, weekly trips to the MoMA, and the thrumming energy of New York City. That is until he meets wild and free Sarah in art class, with her quick smiles and jokes about his "brooding." Suddenly it seems as if she's the only thing that makes him happy. But when an act of betrayal sends him reeling, Klee lands in what is bitingly referred to as the "Ape Can," a psychiatric hospital for teens in Northollow. 
While there, he undergoes intensive therapy and goes back over the pieces of his life to find out what was real, what wasn't, and whether he can stand on his own feet again. Told in alternating timelines, leading up to the event that gets him committed and working towards getting back out, Gae Polisner's In Sight of Starsis a gorgeous novel told in minimalist strokes to maximal effect, about what makes us fall apart and how we can put ourselves back together again.
---
Cameron's cosplay–dressing like a fictional character–is finally starting to earn her attention–attention she hopes to use to get into the CalTech costume department for college. But when she wins a major competition, she inadvertently sets off a firestorm of angry comments from male fans.
When Cameron's family moves the summer before her senior year, she hopes to complete her costume portfolio in peace and quiet away from the abuse. Unfortunately, the only comic shop in town–her main destination for character reference–is staffed by a dudebro owner who challenges every woman who comes into the shop. 
At her twin brother's suggestion, Cameron borrows a set of his clothes and uses her costuming expertise to waltz into the shop as Boy Cameron, where she's shocked at how easily she's accepted into the nerd inner sanctum. Soon, Cameron finds herself drafted into a D&D campaign alongside the jerky shop-owner Brody, friendly (almost flirtatiously so) clerk Wyatt, handsome Lincoln, and her bro Cooper, dragged along for good measure. 
But as her "secret identity" gets more and more entrenched, Cameron's portfolio falls by the wayside–and her feelings for Lincoln threaten to make a complicated situation even more precarious.
---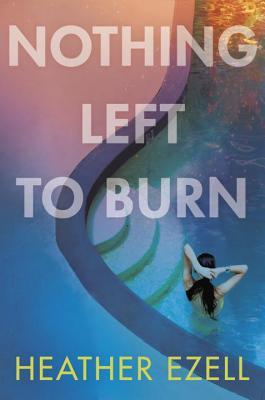 The autumn morning after sixteen-year-old Audrey Harper loses her virginity, she wakes to a loud, persistent knocking at her front door. Waiting for her are two firemen, there to let her know that the moment she's been dreading has arrived: the enormous wildfire sweeping through Orange County, California, is now dangerously close to her idyllic gated community of Coto de Caza, and it's time to evacuate.
Over the course of the next twenty-four hours, as Audrey wrestles with the possibility of losing her family home, she also recalls her early, easy summer days with Brooks, the charming, passionate, but troubled volunteer firefighter who enchants Audrey–and who is just as enthralled by her. But as secrets from Brooks's dark past come to light, Audrey can't help but wonder if there's danger in the pull she feels–both toward this boy, and toward the fire burning in the distance.
---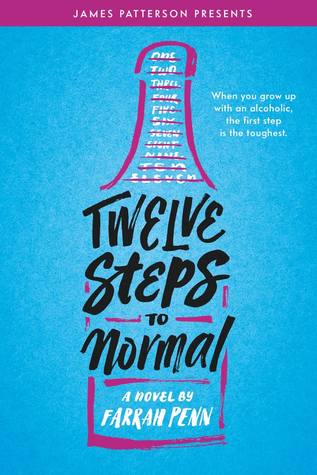 James Patterson presents this emotionally resonant novel that shows that while some broken things can't be put back exactly the way they were, they can be repaired and made even stronger.
Kira's Twelve Steps To A Normal Life
1. Accept Grams is gone.
2. Learn to forgive Dad.
3. Steal back ex-boyfriend from best friend…
And somewhere between 1 and 12, realize that when your parent's an alcoholic, there's no such thing as "normal."
When Kira's father enters rehab, she's forced to leave everything behind–her home, her best friends, her boyfriend…everything she loves. Now her father's sober (again) and Kira is returning home, determined to get her life back to normal…exactly as it was before she was sent away.
But is that what Kira really wants?
---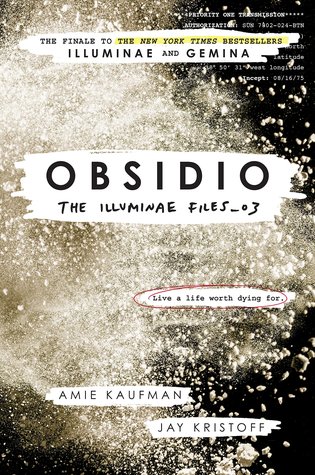 Kady, Ezra, Hanna, and Nik narrowly escaped with their lives from the attacks on Heimdall station and now find themselves crammed with 2,000 refugees on the container ship, Mao. With the jump station destroyed and their resources scarce, the only option is to return to Kerenza—but who knows what they'll find seven months after the invasion? 
Meanwhile, Kady's cousin, Asha, survived the initial BeiTech assault and has joined Kerenza's ragtag underground resistance. When Rhys—an old flame from Asha's past—reappears on Kerenza, the two find themselves on opposite sides of the conflict. 
With time running out, a final battle will be waged on land and in space, heros will fall, and hearts will be broken.
---
A congressman's daughter who has to be perfect. A star quarterback with a secret. A guy who's tired of being ignored. A clarinet player who's done trying to fit in. An orphaned rebel who wants to teach someone a lesson. A guy who wants people to see him, not his religion.
They couldn't be more different, but before the morning's over, they'll all be trapped in a school that's been rocked by a bombing. When they hear that someone inside is the bomber, they'll also be looking to one another for answers.
---
Personally I really cannot wait to have my copy of Obsidio! I've been looking forward to it for months now and it's almost time! Almost!
The Exact Opposite of Okay is also one I want to get my hands on. The author is coming over to the Netherlands / Belgium in April and I would love to go – if the world allows me, haha.
Any books you're looking forward to or just added to your TBR? Which ones are you really not interested in? Let me know!
  
The covers used were found on Goodreads. I claim no right to these whatsoever.