Hi Munchworms!
I think February has gone by fairly quicker than January did and I'm so ridiculously happy with that! I've got some concerts to look forward to in the coming months and I cannot wait, haha!
Like, Fall Out Boy? Icon for Hire? Oh, going to see Sam Smith with my mom! And Queen + Adam Lambert in June?! I'm soooo ready for all of them! Not to mention the German festival we're going to. Whoop!
Anyway. Let's start this wrap-up with sharing the one song that has been stuck in my head all month now, ever since I saw them live. Just because I can and secretly hope it'll be stuck in one of your heads' as well now, ha!
Now, with that song on the background, let's get to it and see what I read and hauled this month. Prepare to be blown away because… This one might've had a small shopping spree. Like, a genuine book-shopping spree… And I didn't even have to pay myself, ha!
FROM MY PHYSICAL TBR THAT COUNT TOWARDS #FANTASTICFEB
FROM MY PHYSICAL TBR THAT I SHOULDN'T HAVE READ
EARC'S AND AUTHOR REQUESTS
SUMMARY


Total number of books read: 14
And my conclusion is that I failed ridiculously hard at Fantastic February. I ended up reading way more contemporary and romance than fantasy. It.. well.. ugh..


SUBSCRIPTION BOX
 BOOKS I BOUGHT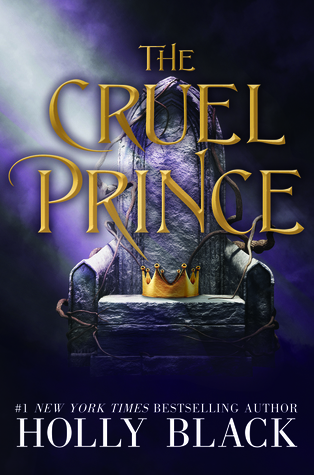 Because I have no self-control, I now own all three the beautiful copies of The Cruel Prince.
I feel no shame whatsoever. None. At. All.
BOOKS I GOT FROM MY BOYFRIEND BECAUSE HE'S AWESOME AND CAN'T STICK TO OUR AGREEMENTS
[AKA MY SHOPPING SPREE]
Guess what! I did it again! Two copies of The Hazel Wood, sir yes sir.
Why am I like this.. Why do I keep buying books that are in my FairyLoot?!

I know why. Because I refuse to check the themes so I don't spoil myself.. Ugh.
First I want to do some self-promo on my own blog because I noticed a lot of people loved the fact that I stood up and shared a bit of my past. I think it's the most personal post I've written to date. Feel free to check out my discussion-post on authors getting accused of harassment. 
Then we have the amazing Mikaela @ The Well-Thumbed Reader sharing 10 of her book blogging hacks!
Lu @ It's Lu Again has a discussion on diversity in books which I loved reading!
Avery @ Red Rocket Panda shared his February bullet journal spread – I honestly love looking at other people's spreads, haha.
Both May @ Forever and Everly and Marie @ Drizzle and Hurricane Books talk about why and how to support bloggers, which are definitely important posts and even a boost for all bloggers. 
Marie also talked about why rating books can be such a hard task at times and the pressures of blogging. This made me add a little pep talk to one of my posts as well.
Kirstie @ Upside-Down Books shares ten places where you could spend Valentine's Day – or just about any other day, really.
Austine @ Novelknight tells us why having a brand is important and is creating a Book Community Media Dashboard so be sure to add your own!
I loved Destiny's @ Howling Libraries review on Letters to the Lost by Brigid Kemmerer!
Drew @ The Tattooed Book Geek tells us why you should or shouldn't start a book blog.
Oh, and one very important post! Liza @ Duskangelreads has her March Readathon post up!
Pfoo! That was a lot!
How has your month been? Have you read a lot? Bought plenty of books? Or are you rocking a book buying ban and it's actually working this time around?! Talk to me!