Hi Munchworms!
January has poofed, like.. Just like that. Poof. At least it did reading-wise? Outside of that, not so much. I feel like it should be halfway February already?
Translation: I read so many books that I can't believe January is over already. It's like reading-time flew by! Other-time? NOPE.
Anyway, this means it's time for a giant wrap-up.
With a new year, I figured it was time to change some things. So you won't only see what books I read, what my January haul is but also what posts I read and loved this month!
I saw this feature with a bunch of bloggers and I honestly think it's a fun way to share interesting posts so why not jump on board, right?
As you know, I used a TBR jar this month. I'm going to have to post my thoughts on that one day and I will! For now, just know that I.. sometimes cheated and didn't use the jar?
FROM MY PHYSICAL TBR
EARC'S AND AUTHOR REQUESTS
SUMMARY


Total number of books read: 18

SUBSCRIPTION BOX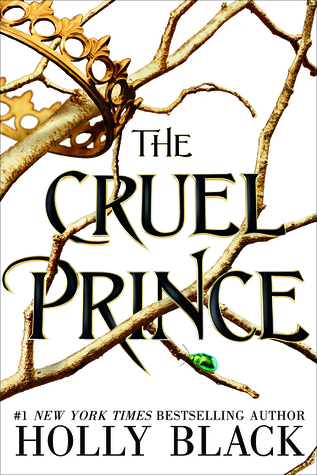 ORDERED IN NOVEMBER
BOOKS I BOUGHT
This is seriously the only book I bought myself and only because the hardcover was so cheap at that time and I already have the second installment of the series – so I kinda needed the first one?
Oh, and I preordered the Barnes & Noble-copy of The Cruel Prince because it's simply stunning, ha! Although the OwlCrate-cover is soooo gorgeous as well..
FROM PUBLISHERS

I received an uncorrected proof of Faking Friends as a thank you for my review and got a finished copy of If I Die Before I Wake because an excerpt from my review is on the back of the book! Like, can we call this my biggest blogging milestone yet?!
GIFTS [FROM BF & LATE CHRISTMAS GIFTS]
So… I read 9 off my owned TBR and added… 17? But I did read some eARC's for 4 of them? [Counting The Cruel Prince-copies seperately..]
So, my TBR grew by 4 in the end. *sigh*
Lucy @ That Book Gal shared her wisdom on Edelweiss and its filters!
Austine @ Novel Knight is sharing lessons she would tell her teen self if she got the chance. There are multiple posts and they're all interesting! She also talks about her eReader-solution to migraine.
Jennie @ A Page of Jenniely tells us all about her journey to self-hosting and how she got her own domain.
Destiny @ Howling Libraries discusses TBR-zeroing, which is so not my thing!
Have trouble staying on top of that downpour of comments? Marie @ Drizzle & Hurricane Books talks about staying on top of your commenting game!
Last, but not least, Jo @ LiteraryJo Reviews tells us why she struggles rating books and why ratings are relative.
Do you have any posts worth checking out?
Or have you shared your own wrap-up?
Feel free to leave the links in the comments so I can check them out!
[I love wrap-ups, really…]