Hi Munchworms!
Waiting on Wednesday is a weekly meme hosted by Breaking the Spine and gives us a chance to show off the books we are really looking forward to.
Five books, all being released January 30th! Let's end the first month of the year with a bang, right?!
---
January 30th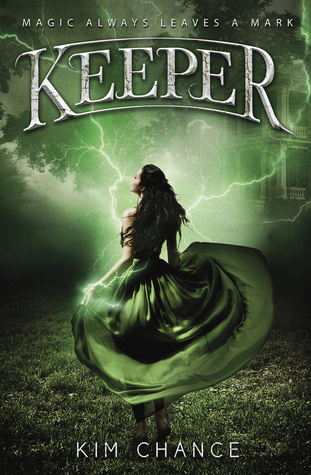 When a 200-year-old witch attacks her, sixteen-year-old bookworm Lainey Styles is determined to find a logical explanation. Even with the impossible staring her in the face, Lainey refuses to believe it—until she finds a photograph linking the witch to her dead mother.
After consulting a psychic, Lainey discovers that she, like her mother, is a Keeper: a witch with the exclusive ability to unlock and wield the Grimoire, a dangerous but powerful spell book. But there's a problem. The Grimoire has been stolen by a malevolent warlock who is desperate for a spell locked inside it—a spell that would allow him to siphon away the world's magic.
With the help of her comic-book-loving best friend and an enigmatic but admittedly handsome street fighter, Lainey must leave her life of college prep and studying behind to prepare for the biggest test of all: stealing back the book.
---
From the #1 New York Times bestselling author Jojo Moyes, a new book featuring her iconic heroine of Me Before You and After You, Louisa Clark
Louisa Clark arrives in New York ready to start a new life, confident that she can embrace this new adventure and keep her relationship with Ambulance Sam alive across several thousand miles. She steps into the world of the superrich, working for Leonard Gopnik and his much younger second wife, Agnes. Lou is determined to get the most out of the experience and throws herself into her new job and New York life. 
As she begins to mix in New York high society, Lou meets Joshua Ryan, a man who brings with him a whisper of her past. Before long, Lou finds herself torn between Fifth Avenue where she works and the treasure-filled vintage clothing store where she actually feels at home. And when matters come to a head, she has to ask herself: Who is Louisa Clark? And how do you reconcile a heart that lives in two places?
Funny, romantic, and poignant, Still Me follows Lou as she navigates how to stay true to herself, while pushing to live boldly in her brave new world.
---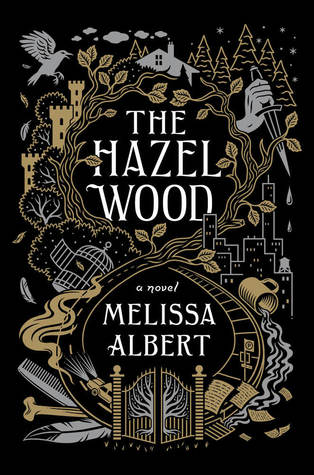 Seventeen-year-old Alice and her mother have spent most of Alice's life on the road, always a step ahead of the uncanny bad luck biting at their heels. But when Alice's grandmother, the reclusive author of a cult-classic book of pitch-dark fairy tales, dies alone on her estate, the Hazel Wood, Alice learns how bad her luck can really get: her mother is stolen away―by a figure who claims to come from the Hinterland, the cruel supernatural world where her grandmother's stories are set. Alice's only lead is the message her mother left behind: "Stay away from the Hazel Wood."
Alice has long steered clear of her grandmother's cultish fans. But now she has no choice but to ally with classmate Ellery Finch, a Hinterland superfan who may have his own reasons for wanting to help her. To retrieve her mother, Alice must venture first to the Hazel Wood, then into the world where her grandmother's tales began―and where she might find out how her own story went so wrong.
---
One week. That's all Jessie said. A one-week break to get some perspective before graduation, before she and her boyfriend, Chris, would have to make all the big, scary decisions about their future–decisions they had been fighting about for weeks.
Then, Chris vanishes. The police think he's run away, but Jessie doesn't believe it. Chris is popular and good-looking, about to head off to college on a full-ride baseball scholarship. And he disappeared while going for a run along the river–the same place where some boys from the rival high school beat him up just three weeks ago. Chris is one of the only black kids in a depressed paper mill town, and Jessie is terrified of what might have happened.
As the police are spurred to reluctant action, Jessie speaks up about the harassment Chris kept quiet about and the danger he could be in. But there are people in Jessie's town who don't like the story she tells, who are infuriated by the idea that a boy like Chris would be a target of violence. They smear Chris's character and Jessie begins receiving frightening threats.
Every Friday since they started dating, Chris has written Jessie a love letter. Now Jessie is writing Chris a letter of her own to tell him everything that's happening while he's gone. As Jessie searches for answers, she must face her fears, her guilt, and a past more complicated than she would like to admit.
---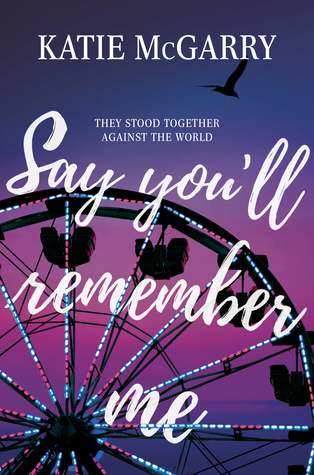 When Drix was convicted of a crime–one he didn't commit–he thought his life was over. But opportunity came with the new Second Chance Program, the governor's newest pet project to get delinquents off the streets, rehabilitated and back into society. Drix knows this is his chance to get his life back on track, even if it means being paraded in front of reporters for a while.
Elle knows she lives a life of privilege. As the governor's daughter, she can open doors with her name alone. But the expectations and pressure to be someone she isn't may be too much to handle. She wants to follow her own path, whatever that means.
When Drix and Elle meet, their connection is immediate, but so are their problems. Drix is not the type of boy Elle's parents have in mind for her, and Elle is not the kind of girl who can understand Drix's messy life.
But sometimes love can breach all barriers.
Fighting against a society that can't imagine them together, Drix and Elle must push themselves–Drix to confront the truth of the robbery, and Elle to assert her independence–and each other to finally get what they deserve.
---
What book are you excited for most?! I honestly am really curious about Still Me, and I'm having my doubts about The Hazel Wood because of all the mixed reviews I've been seeing but… They all look so good!
What do you think?!
If you want to know what I've been up to reading-wise, be sure to check out my WWW-post!
  
The covers used were found on Goodreads. I claim no right to these whatsoever.