Hi Munchworms!
I know it's been a while since I did a tag – mainly because I just stopped doing the standard ones – but I could hardly pass up on a tag reviewing 2017!
Lovely Destiny @ Howling Libraries tagged me for this one. Definitely go and check her out! If not for her amazing posts, then for her awesome personality!
1. FIRST EVER FEMALE DOCTOR WHO
(FAVORITE FEMALE PROTAGONIST)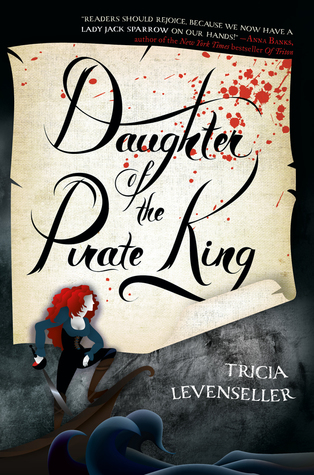 I'm going with the first MC popping up in my head, being Alosa! She's bad-ass, she has sass, she's amazing.
---
2. GCC CUTS TIES WITH QATAR
(AN AUTHOR YOU CUT TIES WITH)
Oh, I hate this one. Mainly because I just don't feel like advertising anything about it and giving this particular author the spotlight, yet again.
Anyway. Let's just go with an author that apparently has no respect whatsoever for bloggers, organizes "tours" for her book – but not really. She just really wants you to post about her book on a specific day – and generally lives to promote herself, no matter what.
Honestly, when I first got into contact with her, I was new to everything to do with authors and their requests and she was able to take advantage of that. It was only afterwards that I read – in a Facebook-group – that she does things… anything but properly. Ever since, I just stopped mentioning her book, stopped following her.
---
3. LA LA LAND OSCAR MIX-UP
(A BOOK THAT SURPRISED YOU)
Without a doubt. I've always avoided scifi. Movies, books – anything really. I simply didn't like it. But the hype surrounding Illuminae got to me. Even though it's scifi, I just wanted to see every single page of that unique format for myself. I bought Gemina soon after and now even pre-ordered Obsidio, haha!
---
4. HURRICANES AND EARTHQUAKES
(A BOOK THAT ROCKED YOUR WORLD)

Picking only one for this is hell, but I did it! Queens of Geek was one of the only books I read in one sitting. I rarely do that so… Yup.
Can I just mention Warcross and A Court of Mist and Fury as well?
---
5. LOUVRE ABU DHABI
(FAVORITE BOOK COVER ART)

---
6. DA VINCI'S SALVATOR MUNDI SELLS FOR $450MIL
(A TAKE-MY-MONEY BOOK)
Picture found on Google
 Sarah J. Maas without a doubt. I only discovered her writing in 2017 and I've been hooked ever since. I haven't read the entire Throne of Glass-series yet, but I'm already planning on pre-ordering the next book.
Also Marie Lu. I have yet to get my hands on her pre-Warcross novels but I'm definitely going to!
---
7. TOTAL ECLIPSE
(A SEQUEL THAT OVERSHADOWS THE FIRST BOOK)

---
8. MUSLIM BAN
(FAVORITE DIVERSE READ)
Too many! Seriously! But… Let's just mention Queen of Geeks twice.

---
9. ITALY DOESN'T QUALIFY FOR WORLD CUP
(MOST DISAPPOINTING BOOK)

This was a Christmas-read that really didn't feel like a Christmas-read…
---
10. PRINCE HARRY ENGAGED
(FAVORITE SHIP)

Feyre and Rhysand – standard answer but it's true.
Simply leaving the picture Destiny used here because it's perfecttt!
---
11. STAR WARS: THE LAST JEDI
(MOST ANTICIPATED BOOK)
For this I'm just going to point you toward my post with all the sequels I want to get my hands on as soon as possible, ha! My heart can't handle picking only one book, okay?!