Hi Munchworms!
Today's the day I decided to try a post that's out of the Books & Munches ordinary. I'm always up for memes, reviews – doh – and updates on any reading challenge / readathon, but I wanted to just.. ramble a bit!
That and I didn't feel like doing one of the two million tags I have waiting for me..
As a bookworm there are so many things out there that we love doing and, let's be fair, the people close to us aren't always too happy about it. But that doesn't stop us! Nope! Not at all!
---
1 ~ Going to a new city without going into bookstores.
Now if that's something you can do, hooray! But this one over here is absolutely terrible at that. I'm even at that point where I start googling bookstores in a city.
"Secondhand bookstore *insert city*"
"Best bookstores *insert city*"
"Bookstores *instert city*"
"Largest bookstores *insert city*"
Those are the most common ones I use and, preferably, I just google them all for the same city. Just in case, you know. There can't be one bookstore I didn't visit! Especially if it's a one-time-chance to go there.
---
2 ~ Buying books because 
we can
.
That brings me to this one!
Admit it, you've done this. You have that giant mountain of books at home that you have yet to read, but you can't help yourself. Every time you enter a bookstore, you can't possible leave without buying at least one book.
I know I can't possibly ever do that. I tried, really. I did.
Did I succeed?
Nope!
---
3 ~ Drooling all over our own books.
Yup, we are perfectly capable of drooling over other people's shelfies but it's so much more fun if you can drool over your own as well! That pride, that happiness, that magic glow emerging from all those wonderful books you collected.
Not to mention the feeling you get when you've just unwrapped your magic book haul and get to stare at it for some time. Of course our thoughts go from "Whiiii, so many lovely books" to "What have I done?!" to "Yaaaay, more books!" in record time while doing that, but hey.
---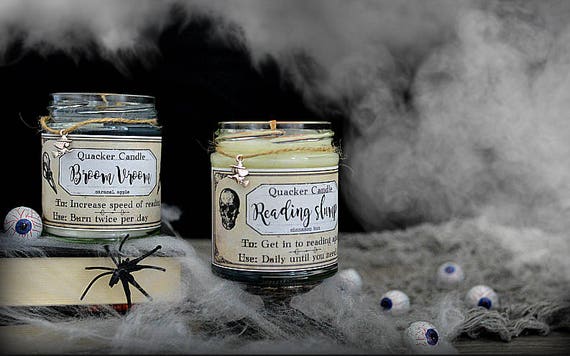 4 ~ Contemplating what bookish goodies to buy and hopefully buy them.
So many fan art, so many pretty candles, even cards for all occasions! The bookmarks, you guys! Don't tell me you haven't looked those up and stared at them. Wanting to buy them. Buying them. Or coming to the conclusion that shipping costs are over the moon and you have to crawl in a corner and weep the day away.
Keep your eyes out for a more detailed post about the goodies I lovelovelove!
---
5 ~ Observing your surroundings, spotting readers and silently judging them.
Remember that one woman on the bus that was holding her book all folded over? That girl giving her current read a dog-ear because her stop was near? Or that one person reading one of your all-time favorite novels?!
Oh, how I love watching people and seeing how they handle their books. Even staring at them to see if they show some kind of reaction to what they're reading. Cringing when they do something I'd never do to my holy, beautiful books!
Of course, we all have our habits and I seriously accept that but some things just hurt to watch. Or are beautiful to watch. Depending on what it is.
---
∞ ~ Tons and tons and tons more!
As if this list could ever not be infinite. There are so many things we love, we can barely name them all! Like, bookish attention, bookish gifts, bookish giveaways, bookish something.
Bookish everything!
---
What are some things about the bookish world that you adore?
---
Tomorrow is the last day you can sign up for the Christmas Card Exchange! So if you haven't yet, be sure to fill in the form!!
There really are participants all over the world. I'm loving it!
All images used have been hunted down on Google; I claim no rights to these.