Hi Munchworms!
Waiting on Wednesday is a weekly meme hosted by Breaking the Spine and gives us a chance to show off the books we are really looking forward to.
It's cover-drool in this post!
---
October 31st
---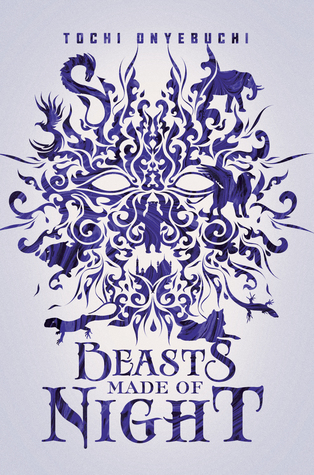 In the walled city of Kos, corrupt mages can magically call forth sin from a sinner in the form of sin-beasts – lethal creatures spawned from feelings of guilt.
Taj is the most talented of the aki, young sin-eaters indentured by the mages to slay the sin-beasts. But Taj's livelihood comes at a terrible cost. When he kills a sin-beast, a tattoo of the beast appears on his skin while the guilt of committing the sin appears on his mind. Most aki are driven mad by the process, but 17-year-old Taj is cocky and desperate to provide for his family.
When Taj is called to eat a sin of a royal, he's suddenly thrust into the center of a dark conspiracy to destroy Kos. Now Taj must fight to save the princess that he loves – and his own life.
A gritty Nigerian-influenced fantasy.
---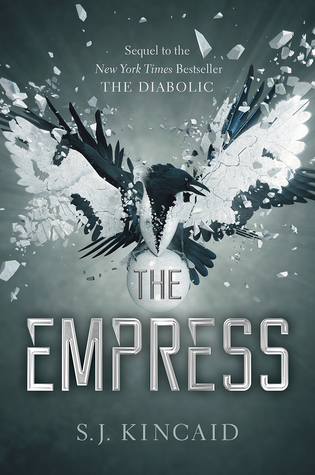 Sequel of The Diabolic!
It's a new day in the Empire. Tyrus has ascended to the throne with Nemesis by his side and now they can find a new way forward—one where they don't have to hide or scheme or kill. One where creatures like Nemesis will be given worth and recognition, where science and information can be shared with everyone and not just the elite.
But having power isn't the same thing as keeping it, and change isn't always welcome. The ruling class, the Grandiloquy, has held control over planets and systems for centuries—and they are plotting to stop this teenage Emperor and Nemesis, who is considered nothing more than a creature and certainly not worthy of being Empress.
Nemesis will protect Tyrus at any cost. He is the love of her life, and they are partners in this new beginning. But she cannot protect him by being the killing machine she once was. She will have to prove the humanity that she's found inside herself to the whole Empire—or she and Tyrus may lose more than just the throne. But if proving her humanity means that she and Tyrus must do inhuman things, is the fight worth the cost of winning it?
---
Don't know if you guys have noticed, but I'm nearing that 500-mark! Setting up my giveaway as we speak so keep an eye out for it!
Also, if you haven't heard yet or didn't sign up yet: Take a look at my Christmas Card Exchange! You only have until October 31st to join!
  
The covers used were found on Goodreads. I claim no right to these whatsoever.