Hi Munchworms!
After reading Illuminae I created a little soft spot for all books with templates that are even the slightest bit out of the ordinary.
Honestly, I've really been on the look out for books that differ from the standard format and after looking around, I stumbled upon 36 Questions That Changed My Mind About You by Vicky Grant.
Hildy and Paul each have their own reasons for joining the university psychology study that asks the simple question: Can love be engineered?

The study consists of 36 questions, ranging from "What is your most terrible memory?" to "When did you last sing to yourself?" By the time Hildy and Paul have made it to the end of the questionnaire, they've laughed and cried and lied and thrown things and run away and come back and driven each other almost crazy. They've also each discovered the painful secret the other was trying so hard to hide. But have they fallen in love?

Told in the language of modern romance—texting, Q&A, IM—and punctuated by Paul's sketches, this clever high-concept YA is full of humor and heart. As soon as you've finished reading, you'll be searching for your own stranger to ask the 36 questions. Maybe you'll even fall in love.
Texting, Q&A, IM? Sounded promising! And the whole concept of asking 36 questions to someone and seeing whether or not a friendship was created? Well, that spoke to me as well. Not that I'll be using this in hopes of falling in love because I'm perfectly happy with my crazy boyfriend, haha.
The book starts with Hildy proving to the whole world how clumsy she is. A clumsy, blabbering bundle of nerves. Big, giant nerves! It was heartwarming reading that, actually. I was immediately looking forward to more of her – which is a good thing since she's one of the main characters, doh!
Then in came Paul. He could not have been more different. I remember clearly that I grabbed my review-notebook and scrabbled "arrogant ass" next to his name. In bold letters too, yes. I did not like him one bit, haha.
Luckily this changed as I checked off more and more questions. I actually started warming up to him as well!
HILDY: I can see why you wouldn't want to teach me drums. I'd pick up the stick and start hitting you.
As far as the story goes… I really did enjoy it. I can imagine myself curling up on my armchair when it's snowing outside and rereading it completely, really.
It has a good pace, doesn't go too fast. You can see how the connection between Hildy and Paul, their behavior towards one another changes, evolves.
Honestly, this is a perfect example of how two people can end up in each other's lives without ever meaning to, all because of dumb luck and a well-timed psychology study. Add a dash of typical Hildy and Paul characteristics to that, and… Well, you'll just have to read to find out, won't you?
"We could all learn something from tropical fish. They're utterly useless and yet content."
"Be still and find your inner guppy."
"Yeah. Basically."
Even though I absolutely loved the story and the characters, I was missing a bit more depth and feeling from Paul's side. For that, I'm giving this a 4,5 / 5.
Want to discover what questions Hildy and Paul needed to answer? What their answers were? And why one of them ran away in the first place? Seriously, it's something worth finding out because it was quite hilarious!
Then head on over to Amazon.com, BookDepository or any other site you feel comfortable using to pre-order your copy – 36 Questions That Changed My Mind About You by Vicky Grant comes out October 17th! Or you can add it to your Goodreads-TBR.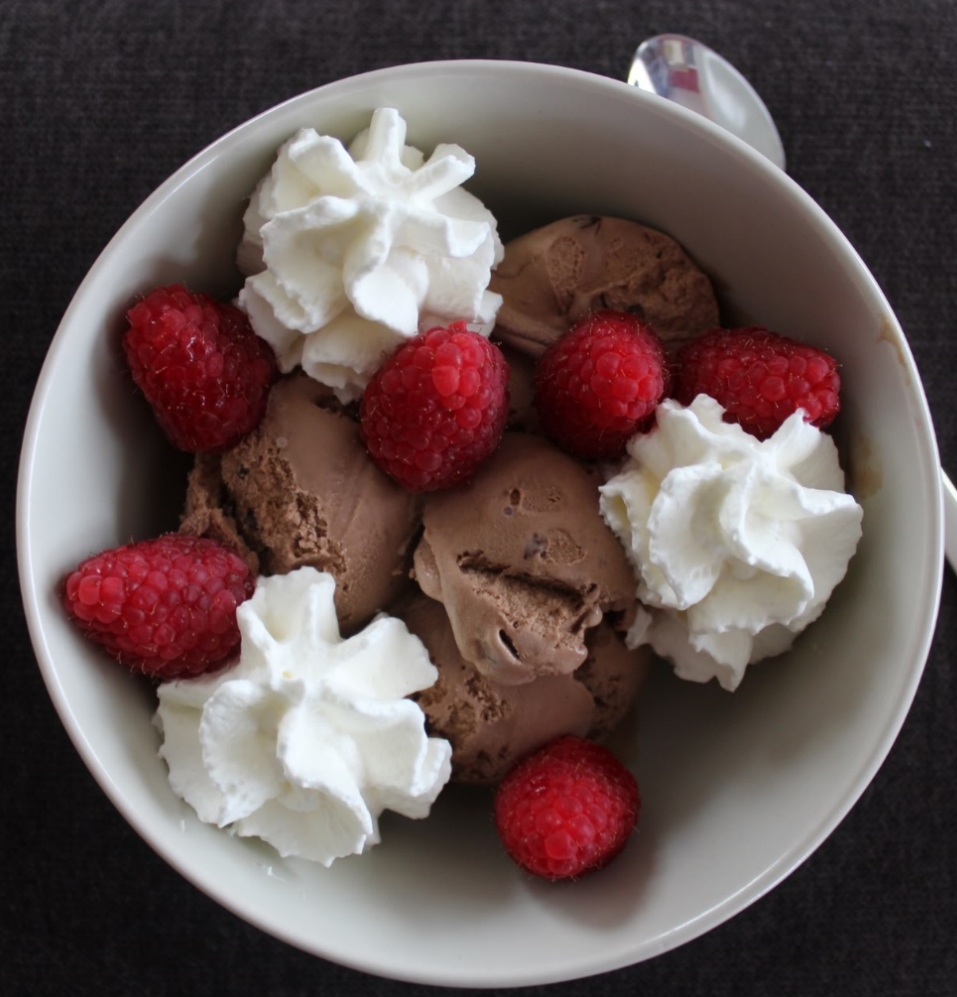 And, of course… The munches! It's a hard one, because I wanted to pick something that occurred in the story but it doesn't feel like the right time. Oh what the hell, I'm doing it! Chocolate ice cream, people! Because it's just something that helps if you need that extra bit of courage, ha.
Kathy
I received this copy through NetGalley. I am not being compensated for my review in any way. All opinions are entirely my own.