Hi Munchworms!
My last "Waiting on Wednesday"-post before I finally leave on my road trip.
So if I take some time to reply to comments, sorry!
Waiting on Wednesday is a weekly meme hosted by Breaking the Spine and gives us a chance to show off the books we are really looking forward to.
Anyway, on to the books that are going to be published in the upcoming week and – I have to add – there's a whole bunch of them… All being published September 5th, except for one! Need a bigger book budget, anyone?
I know I do…
---
August 31st
---
Brooklyn Amari knew not to get in car with a stranger; when a man tried to lure her―she killed him.
As if taking a man's life at the tender age of ten wasn't bad enough, her childhood home burned to the ground two years later. She doesn't remember how she survived, but she's felt a pull toward the
conflagration ever since. After a troubled patch in her teens, she's become a respectable firefighter,
rushing again and again into the inferno that almost killed her. A routine sweep-and- clear during a hotel
blaze takes a deadly turn, but also explains how she escaped death eleven years ago: she's probably a
demon.
Brooklyn had always enjoyed having psychic abilities, but wings?
She's still trying to come to terms with what she might be when she gets a vision of an arsonist planting a magic bomb. The Fire Marshal's office is ill-equipped to handle magic, and since she's the most paranormal thing they've got, they offer her a temporary promotion.
Unfortunately, she soon finds herself neck deep in an investigation that goes straight over her head.
And oh yeah―she's supposed to destroy the world.
---
Just adding that I read and reviewed Convergence, which is written by both J.R. Rain and Matthew S. Cox. But, of course, I also read and reviewed Nascent Shadows!
So much love!
---
September 5th
---
Ever since Esther Solar's grandfather was cursed by Death, everyone in her family has been doomed to suffer one great fear in their lifetime. Esther's father is agoraphobic and hasn't left the basement in six years, her twin brother can t be in the dark without a light on, and her mother is terrified of bad luck.
The Solars are consumed by their fears and, according to the legend of the curse, destined to die from them. 
Esther doesn't know what her great fear is yet (nor does she want to), a feat achieved by avoiding pretty much everything. Elevators, small spaces, and crowds are all off-limits. So are haircuts, spiders, dolls, mirrors and three dozen other phobias she keeps a record of in her semi-definitive list of worst nightmares. 
Then Esther is pickpocketed by Jonah Smallwood, an old elementary school classmate. Along with her phone, money and a fruit roll-up she d been saving, Jonah also steals her list of fears. Despite the theft, Esther and Jonah become friends, and he sets a challenge for them: in an effort to break the curse that has crippled her family, they will meet every Sunday of senior year to work their way through the list, facing one terrifying fear at a time, including one that Esther hadn't counted on: love.
---
Chasing Red is the Wattpad phenomenon with over 130 million reads, and one million reads each week. Revised and with new original content, it will be published in two volumes, Chasing Red and Always Red. New readers and fans alike will fall in love with Red and Caleb–over and over again. 
HER HEART MIGHT BE THE ONE THING HE CAN'T WIN…
When cynical straight-A college student Veronica "Red" Strafford gets kicked out of her apartment, notorious basketball player Caleb Lockhart offers her a place to stay. Intensely drawn to her, Caleb wants something for the first time in his life. But Veronica's painful past makes trusting difficult, and her heart might just be the one thing Caleb can't win.
They said she was going to be my ruin…then let her ruin me.
---
The story of a young woman whose diabolical smarts are her ticket into a charmed life. But how many times can someone reinvent themselves? You be the judge.
Imogen is a runaway heiress, an orphan, a cook, and a cheat.
Jule is a fighter, a social chameleon, and an athlete. 
An intense friendship. A disappearance. A murder, or maybe two. 
A bad romance, or maybe three.
Blunt objects, disguises, blood, and chocolate. The American dream, superheroes, spies, and villains. 
A girl who refuses to give people what they want from her.
A girl who refuses to be the person she once was.
---
At sixteen, Mina's mother is dead, her magician father is vicious, and her silent heart has never beat with love for anyone—has never beat at all, in fact, but she'd always thought that fact normal. She never guessed that her father cut out her heart and replaced it with one of glass. When she moves to Whitespring Castle and sees its king for the first time, Mina forms a plan: win the king's heart with her beauty, become queen, and finally know love. The only catch is that she'll have to become a stepmother.
Fifteen-year-old Lynet looks just like her late mother, and one day she discovers why: a magician created her out of snow in the dead queen's image, at her father's order. But despite being the dead queen made flesh, Lynet would rather be like her fierce and regal stepmother, Mina. She gets her wish when her father makes Lynet queen of the southern territories, displacing Mina. Now Mina is starting to look at Lynet with something like hatred, and Lynet must decide what to do—and who to be—to win back the only mother she's ever known…or else defeat her once and for all.
---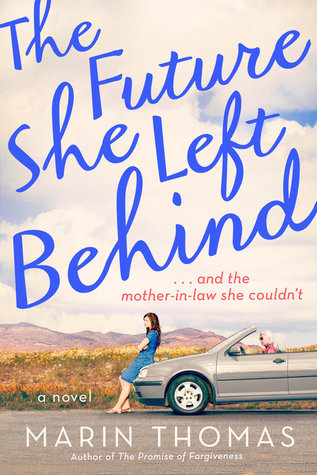 Cast aside by her cheating husband, Katelyn Chandler is ready to pack it all in and drive home to Little Springs, Texas. She wants a chance to regroup, reconnect with her mother, and get back to her art. 
But Shirley Pratt–master manipulator, elitist snob, and Katelyn's terror of a live-in monster-in-law–has other ideas. Shirley insists on joining Katelyn's trip after her son tries to pack her off to a retirement community. Katelyn has no choice but to play peacekeeper between the ornery old woman and the proud matrons of Little Springs. Yet the small town seems to be changing Shirley. And as Katelyn weighs the wisdom of picking up where she left off with Jackson Mendoza, the town bad boy and her high school sweetheart, she must find a way to believe in the strength of her dreams.
---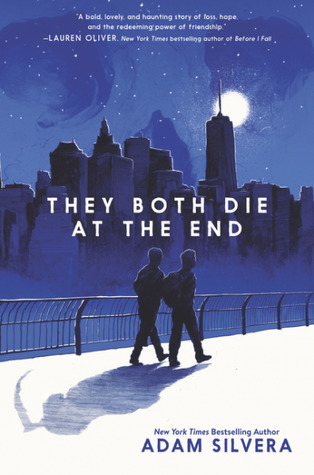 On September 5, a little after midnight, Death-Cast calls Mateo Torrez and Rufus Emeterio to give them some bad news: They're going to die today. Mateo and Rufus are total strangers, but, for different reasons, they're both looking to make a new friend on their End Day. The good news: There's an app for that. It's called the Last Friend, and through it, Rufus and Mateo are about to meet up for one last great adventure and to live a lifetime in a single day.
---
Okay, that's a whole lot of books being published! If you have to pick only one, which would it be?
Kathy
  
The covers used in these pictures were found on Goodreads. I claim no right to these whatsoever.