Hi Munchworms!
I noticed, when checking my list, that there's a whole load of new books coming out next Tuesday, August 1st. Like, how do your book budgets handle this?! I know mine doesn't. At all.
How many of you are with me when I say book ban? *sigh*
Okay, without further ado, here they are!
[Every cover is the link to Goodreads!]
---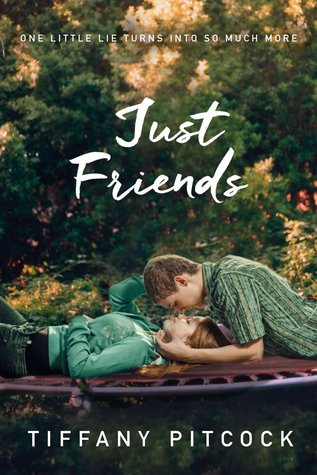 Jenny meets Chance for the very first time when she is assigned as his partner in their Junior Oral Communications class. But after they rescue a doomed assignment with one clever lie, the whole school is suddenly convinced that Little-Miss-Really-Likes-Having-A's and the most scandalous heartbreaker in school have been best friends forever. It's amazing how quickly a lie can grow―especially when you really, really want it to be the truth.
With Jenny, Chance can live the normal life he's always kind of wanted. And with Chance, Jenny can have the exciting teen experiences that TV shows and movies have always promised. Through it all, they hold on to the fact that they are "just friends." But that might be the biggest lie of all.
---
Kissing Max Holden was a terrible idea…
After his father has a life-altering stroke, Max Holden isn't himself. As his long-time friend, Jillian Eldridge only wants to help him, but she doesn't know how. When Max climbs through her window one night, Jill knows that she shouldn't let him kiss her. But she can't resist, and when they're caught in the act by her dad, Jill swears it'll never happen again. Because kissing Max Holden is a terrible idea.
With a new baby sibling on the way, her parents fighting all the time, and her dream of culinary school up in the air, Jill starts spending more and more time with Max. And even though her father disapproves and Max still has a girlfriend, not kissing Max is easier said than done. Will Jill follow her heart and allow their friendship to blossom into something more, or will she listen to her head and stop kissing Max Holden once and for all?
---
Hell on earth is only one click of a mouse away…
The Dark Net is real. An anonymous and often criminal arena that exists in the secret far reaches of the Web, some use it to manage Bitcoins, pirate movies and music, or traffic in drugs and stolen goods. And now an ancient darkness is gathering there as well. This force is threatening to spread virally into the real world unless it can be stopped by members of a ragtag crew:
Twelve-year-old Hannah — who has been fitted with the Mirage, a high-tech visual prosthetic to combat her blindness– wonders why she sees shadows surrounding some people.
Lela, a technophobic journalist, has stumbled upon a story nobody wants her to uncover.
Mike Juniper, a one-time child evangelist who suffers from personal and literal demons, has an arsenal of weapons stored in the basement of the homeless shelter he runs.
And Derek, a hacker with a cause, believes himself a soldier of the Internet, part of a cyber army akin to Anonymous.
They have no idea what the Dark Net really contains.
---
When Olivia awakes in a hospital bed following a car accident that almost took her life, she can't remember the details about how she got there. She figures the fog is just a symptom of being in a week-long coma, but as time goes on, she realizes she's lost more than just the last several days of her life—she's lost her memory of the last four years. Gone is any recollection of starting or graduating high school; the prom; or her steady boyfriend Matt. Trying to figure out who she is feels impossible when everyone keeps telling her who she was.
As Liv tries to block out what her family and friends say about who she used to be, the one person she hasn't heard enough from is Walker, the guy who saved her the night her car was knocked off that bridge into the bay below. Walker is the hardened boy who's been keeping his distance—and the only person Olivia inexplicably feels herself with. With her feelings growing for Walker, tensions rising with Matt, and secrets she can't help but feel are being kept from her, Olivia must find her place in a life she doesn't remember living.
---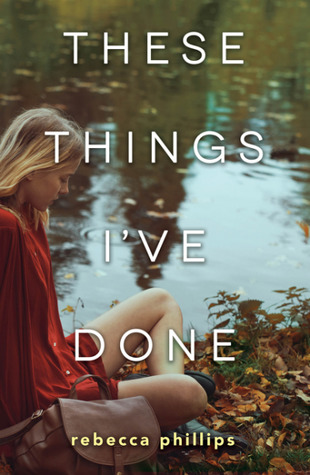 Before:
Dara and Aubrey have been inseparable since they became best friends in sixth grade. However, as they begin their sophomore year of high school, cracks in their friendship begin to form, testing the bond they always thought was unbreakable.
After:
It's been fifteen months since the accident that killed Aubrey, and not a day goes by that Dara isn't racked with guilt over her role in her best friend's death. Dara thought nothing could be worse than confronting the memories of Aubrey that relentlessly haunt her, but she soon realizes it isn't half as difficult as seeing Ethan, Aubrey's brother, every day. Not just because he's a walking reminder of what she did, but because the more her feelings for him change, the more she knows she's betraying her best friend one final time.
---
See anything you like? Or did I forgot a book I really should add to this list?
Let me know!
For those of you who haven't voted yet, check out this post to read all about the Make Me Read It Read-a-thon I'm joining in a couple of weeks!
Kathy