Hi Munchworms!
It's Wednesday again, which means… Time to share the books on my "Most Anticipated Books"-list. Or at least, I'll be sharing the books that are being published from now until next Wednesday, haha. As it happens, they are all being published July 18th. Oh boy.
My list –  of course – includes the ARC I got to read – It Starts With L by Cassandra Fear – on which I wrote a review if you want to check that out.
This meme is hosted every week by Breaking the Spine!
July 18th
No one is entirely certain what brings the Emperor Sikander to Shalingar. Until now, the idyllic kingdom has been immune to his many violent conquests. To keep the visit friendly, Princess Amrita has offered herself as his bride, sacrificing everything—family, her childhood love, and her freedom—to save her people. But her offer isn't enough.
The unthinkable happens, and Amrita finds herself a fugitive, utterly alone but for an oracle named Thala, who was kept by Sikander as a slave and managed to escape amid the chaos of a palace under siege. With nothing and no one else to turn to, Amrita and Thala are forced to rely on each other. But while Amrita feels responsible for her kingdom and sets out to warn her people, the newly free Thala has no such ties. She encourages Amrita to go on a quest to find the fabled Library of All Things, where it is possible for each of them to reverse their fates. To go back to before Sikander took everything from them.
Stripped of all that she loves, caught between her rosy past and an unknown future, will Amrita be able to restore what was lost, or does another life—and another love—await?
---

A book about a library? Count me in! I really cannot wait to read this book. I might have to order it first though, haha.

---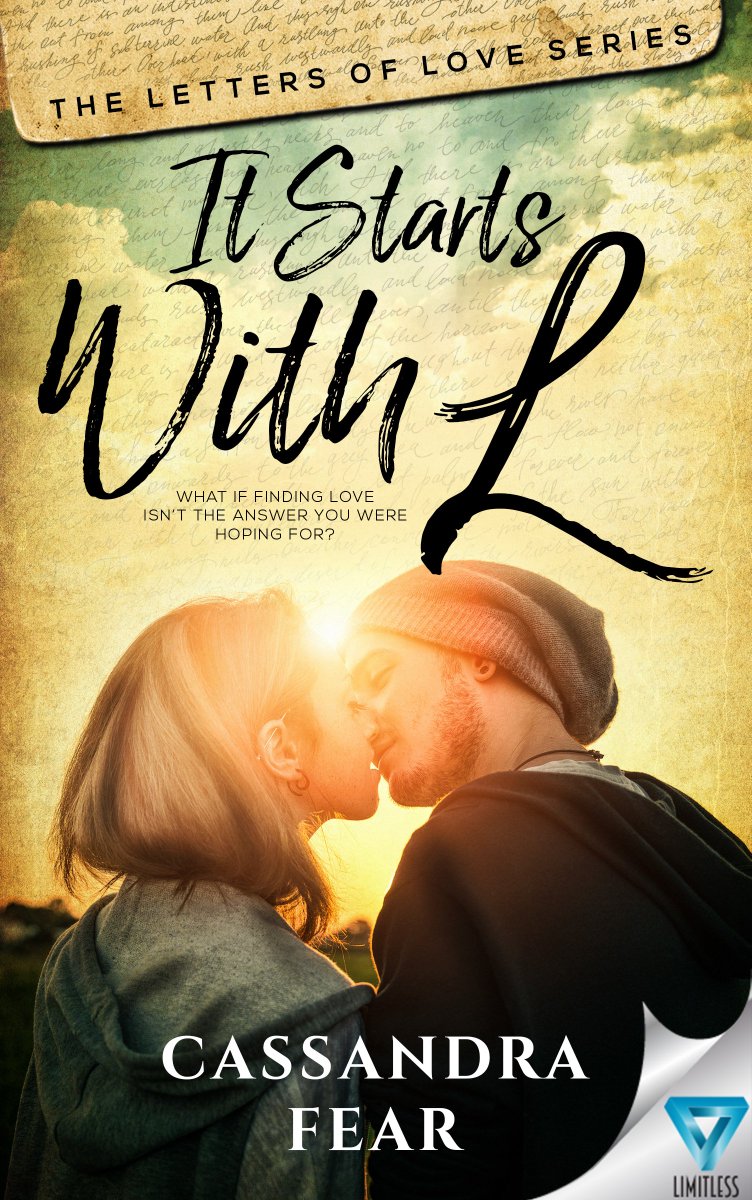 High school is tough, and Arielle knows this all too well.
She's slightly chubbier than most of the other girls and gets reminded of this every day. And the fact that she's never had a boyfriend makes her prime meat for the bullying crowd.
But then in walks Blake, the cute new boy who sweeps her off her feet and stands up to her bullies. Instant swoon.
Now with a guy at her side, and the promise of a blooming love, Arielle realizes it's easy to lose sight of what is important. Her best friend, Jess, is on a downward spiral toward disaster, and Arielle needs to find a way to help her.
Unfortunately, Arielle discovers not everything in life is simple. Sometimes things happen, tragedy strikes, and it leaves you with wounds that might never heal.
---
After being held hostage during a robbery at the local convenience store, seventeen-year-old Edie finds her attitude about life shattered. Unwilling to put up with the snobbery and bullying at her private school, she enrolls at the local public high school, crossing paths with John. The boy who risked his life to save hers.
While Edie's beginning to run wild, however, John's just starting to settle down. After years of partying and dealing drugs with his older brother, he's going straight—getting to class on time, and thinking about the future.
An unlikely bond grows between the two as John keeps Edie out of trouble and helps her broaden her horizons. But when he helps her out with another first—losing her virginity—their friendship gets complicated.
Meanwhile, Edie and John are pulled back into the dangerous world they narrowly escaped. They were lucky to survive the first time, but this time they have more to lose—each other.
---

And last, but most certainly not least…
---
In modern day New York, magic is all but extinct. The remaining few who have an affinity for magic—the Mageus—live in the shadows, hiding who they are. Any Mageus who enters Manhattan becomes trapped by the Brink, a dark energy barrier that confines them to the island. Crossing it means losing their power—and often their lives.
Esta is a talented thief, and she's been raised to steal magical artifacts from the sinister Order that created the Brink. With her innate ability to manipulate time, Esta can pilfer from the past, collecting these artifacts before the Order even realizes she's there. And all of Esta's training has been for one final job: traveling back to 1902 to steal an ancient book containing the secrets of the Order—and the Brink—before the Magician can destroy it and doom the Mageus to a hopeless future.
But Old New York is a dangerous world ruled by ruthless gangs and secret societies, a world where the very air crackles with magic. Nothing is as it seems, including the Magician himself. And for Esta to save her future, she may have to betray everyone in the past.
---
Any books on here that you are dying to read? Or you maybe already ordered?! Let me know! So I can be jealous and squint at you like a pro…
Kathy
I claim no rights to all pictures used in this blog post. All pictures were found through Google Image and belong to whoever owns the rights to them.